Androgyny / interview / indian express magazine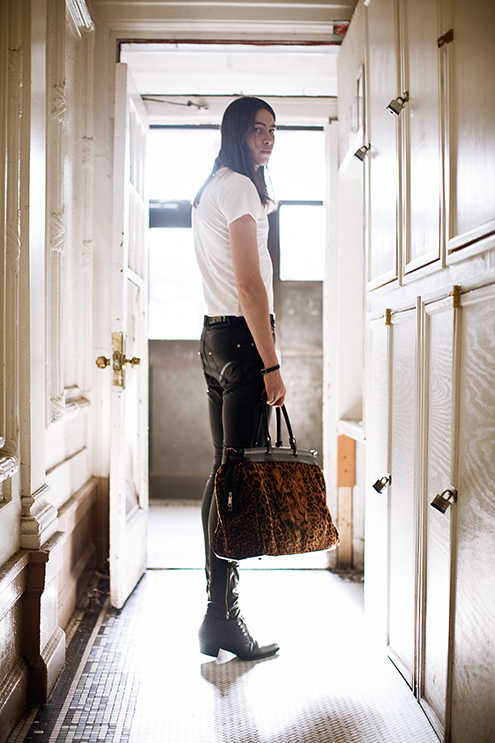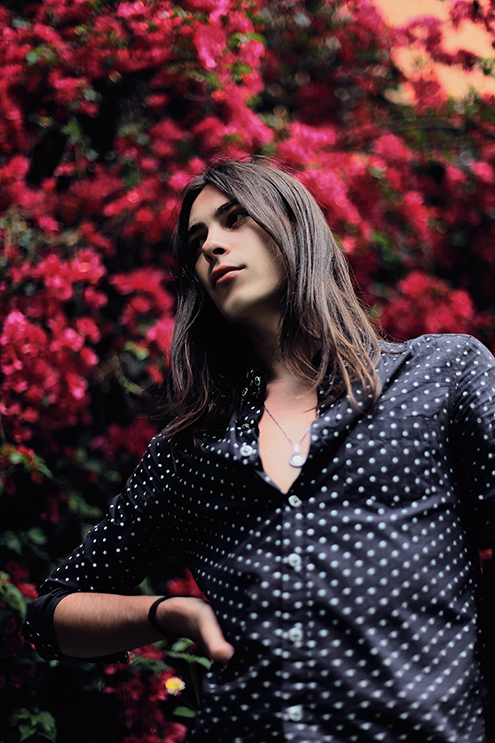 2012 © eric white / the misanthrope / full publication / 2015 © lirfons / easy come easy go #1 / full publication
Discussing if the global fashion industry and it's Indian branch are ready for men in androgynous modelling, for the Indian publication from New Delhi / Indian Express, touching on such themes as sexuality and androgynous fashion, understanding androgyny and it's global acceptance with Michael Tintiuc.
#1 How old are you?
I'm 28 years old.
#2 Which country and city do you stay right now?
Currently traveling between European cities.
#3 Which country are you originally from?
I'm originally from Moldova.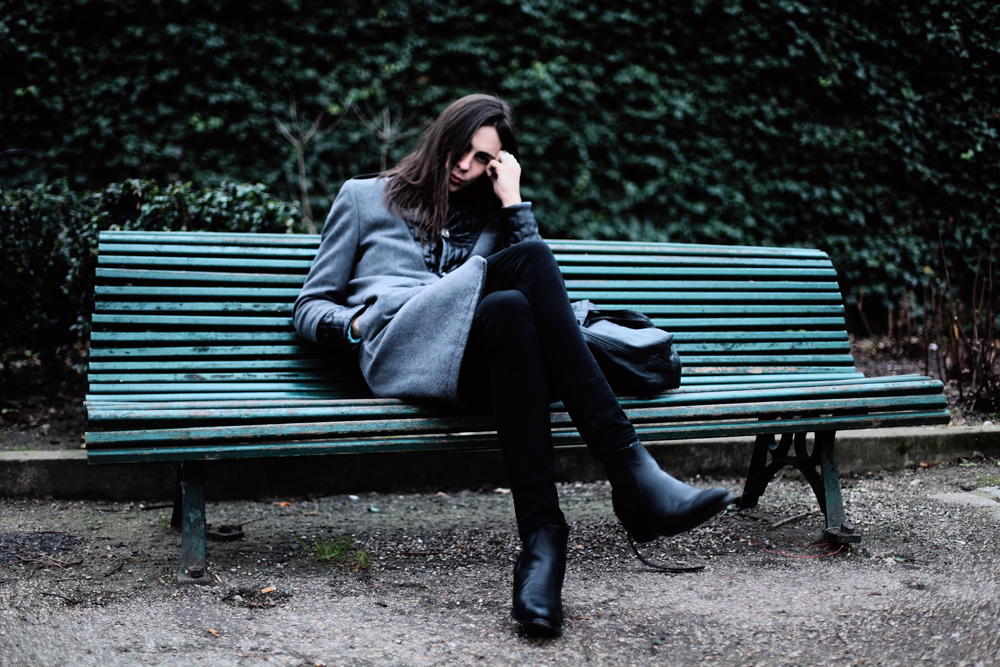 2014 © lirfons / easy come easy go #2 / full publication
# 3 When did you start modelling?
It started about 10 years ago, when I turned 18, in 2007. I was a teenager who was skateboarding, playing video games on my Sony PlayStation, drawing and listening to Pink Floyd and The Ramones. In my country the fashion industry and modeling are not well developed, that's why I decided to go to Moscow, Russia. While being geographically the nearest well developed city to my home country, I thought that it's a good place to start.
My friends at LIRFONS (a clothing label I joined a bit later) convinced me to try myself as a model. We shot my first book and I had no success whatsoever for the first six months. The look of a tall, skinny, long-haired skater in tight pants was not in demand and looked quite different in comparison to big, muscular men that are successful in the Russian modeling scene.
On one of such castings I met another model – Kiril Vychkin, at that time his look didn't fit among other guys as well. He took a look at my book and invited me to his friends fashion show, the label was called "White Trash For Cash". Within several days after the show I received a phone call from my future first agent. We shot a couple of new pictures and polaroids for my future agencies and within a month I moved from Moscow to NY, represented by Public Image, which at that time was one of the best, if not the best agency in NY.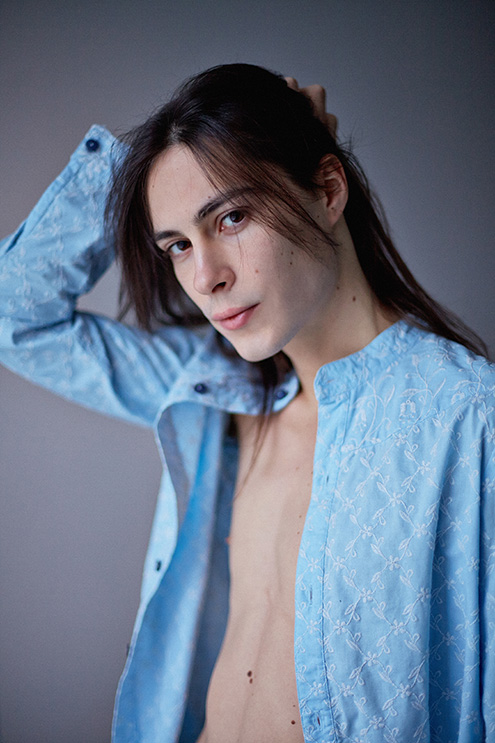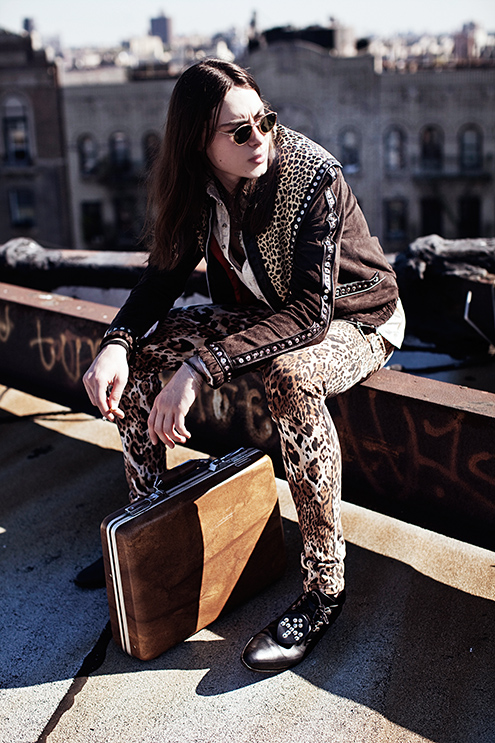 2015 © lirfons / digitals / full publication / 2012 © eric white / the misanthrope / full publication
#5 Have you always been a model?
I believe that in the modern world the concept of «alywas being a model» means working in the fashion/modelling industry since childhood, under parental supervision. In order for this to be a viable option, the country of origin should have a well developled fashion industry which has a need for professional models. In my country there was not such a level of development 10 years ago and there isn"t one now. Always being a model - is not my story, the opportunity of trying myself as a model had appeared only after I left Moldova.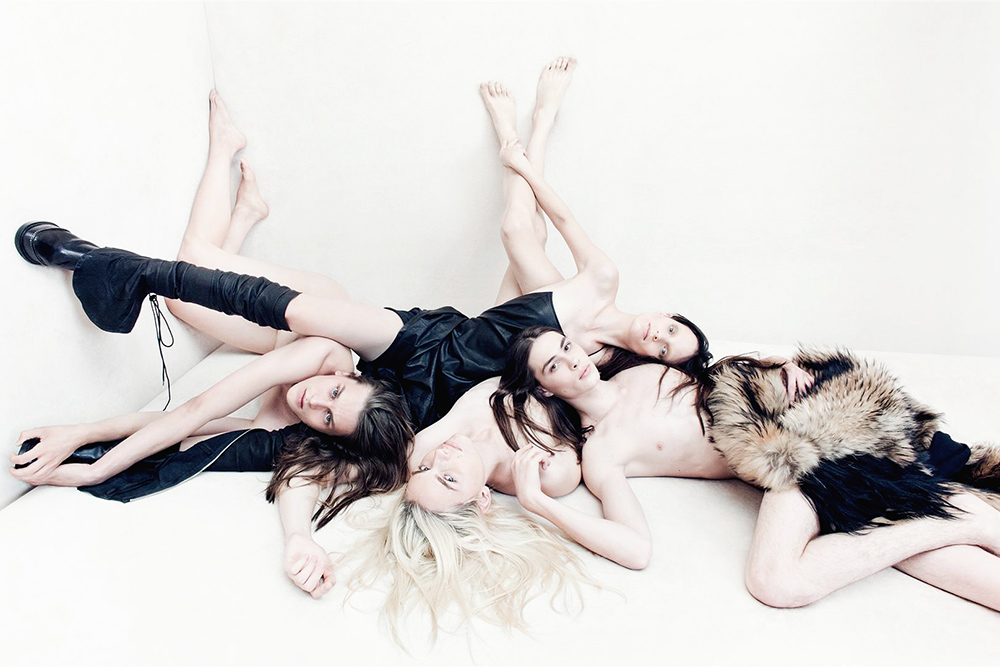 2010 © steven meisel / venus in furs / full publication
#6 How is the fashion industry's approach towards men who are androgynous models?
I consider the notion of the "androgynous model" as yet another fake trend, created by the fashion industry 5 or 6 years ago. Time went by, it got out of style. After it came a new trend, such a shaved-headed model guys with a face that is not disfigured by intellect, wearing sports-wear and sandals with socks.
The change of fashion industry's trend leads to the fact that people psychologically addicted to these inclinations become victims of forced upon forms. Now those, who mimicked androgyny, changed into sports-wear and shaved their heads clean.
It is of utmost importance, no matter what the world's industries dictate, to remain yourself. Because any trend is something that is today and most likely will be gone tomorrow.
As it was said in the movie "Fight Club" - "Everything's a copy of a copy of a copy".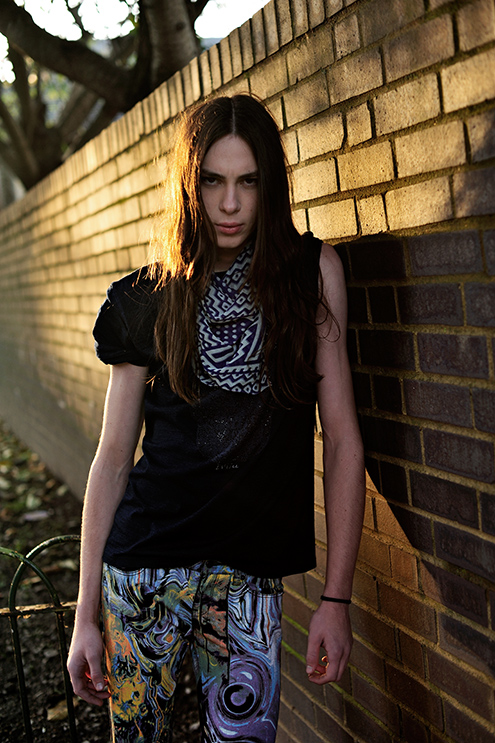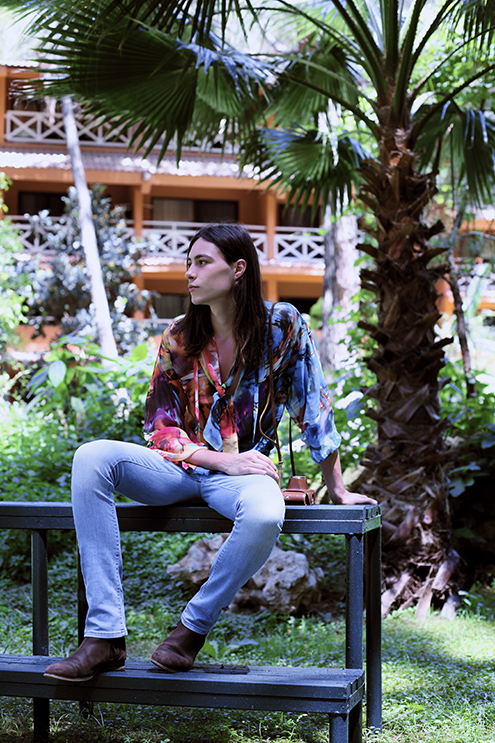 2010 © rui aguiar / london calling / full publication / 2017 © lirfons / easy come easy go #8 / full publication
#7 Do you think your choice is anyway hampering your masculinity?
I am of the opinion that true masculinity is the presence of principles, values, aspirations and honor. Thus, the judgment of a one's masculinity should only be done by one's life actions and choices, but not by the length of hair or facial features given by nature.
I have never considered nor called myself androgynous, just like hundreds of others tall, long-haired guys that listen, for instance, to psychedelic rock of the 60s, wearing slim clothing, skateboarding/surfing, born with pleasant facial features. This is why I don't think that there was a choice in front of me that could influence the absence or presence of masculinity in me.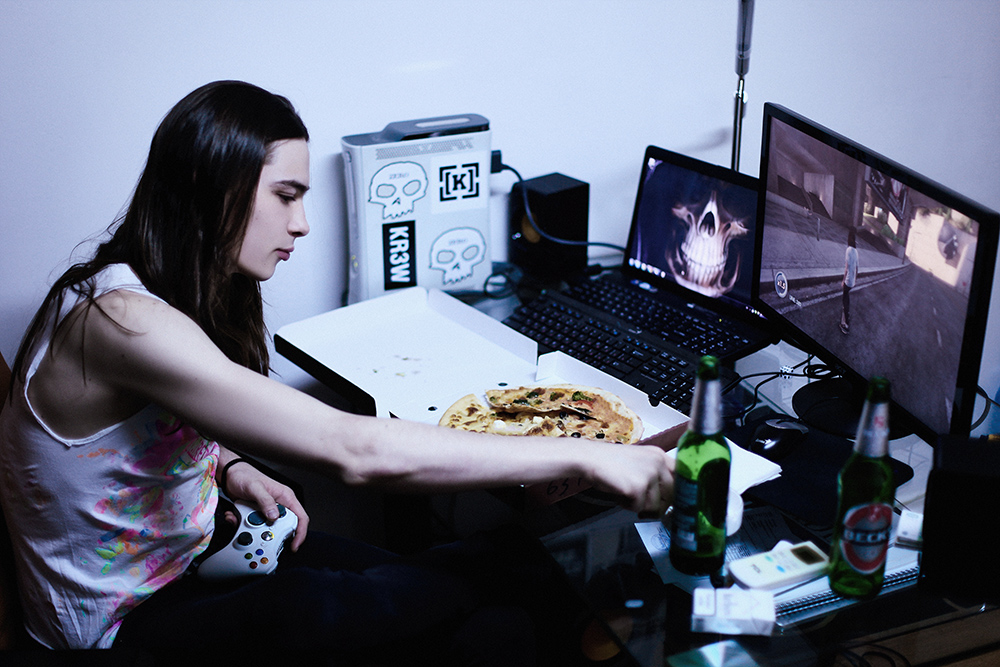 2012 © lirfons / michael tintiuc / lirfons studio
#8 Which fashion designers have you walked for?
I did a multitude of runway shows for various labels in New York, Paris, Milan, London and Tokyo : Z Zegna, Ann Demeulemeester, John Varvatos, Costume National, Damir Doma, Gareth Pugh, Rick Owens, Marithe + Francois Girbaud, Giuliano Fujiwara, Julius, Kazuyuki Kumagai, Rock Punk Couture by Michael Houghton, Denis Simachev, Philipp Plein, Phenomenon, Ato, Christian Dada, Cedric Jacquemyn, etc
I've been published in such magazines as Vogue Italia, Vogue Hommes Japan, Dazed and Confused, GQ, V Man, Numero, Last Magazine, Grazia, Art Rocker, FHM Russia, Grey, W Magazine Korea, Fiasco, Huge, Kult, Traffic, Vision, Fault, Vanity Teen, Schoen, Push It, etc.
Worked and collaborated with renown photographers and stylists like Steven Meisel, Greg Kadel, David Sims, David Roemer, Toyin Ibidapo, Martin Liddell, Terry Tsiolis, Miguel Reveriego, Benjamin Lennox, Ben Morris, Nicholas Routzen, Axel Hoedt, Mark Andrew, Armen Djerrahian, Rui Aguiar, Louis Park, Wataru, Marai Sarai, Berthemy Kemler, Victor de Mello, Vincent Nord, Joe Mckenna, Shun Watanabe, Yasuhiro Takehisa, Keegan Singh, Bill Mullen, Karl Templer, Robbie Spencer, Tom Van Dorpe, Chris Benns, Jane Howard, Alexis Knox.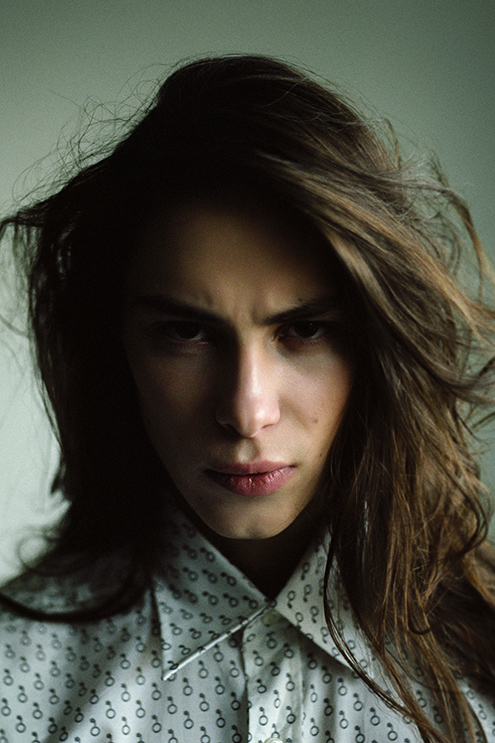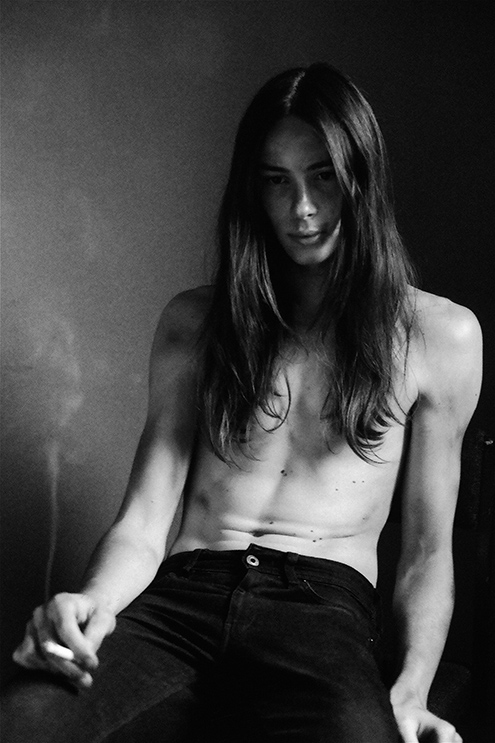 2010 © alexey sorokin / a hero of our time / full publication / 2011 © / toyin ibidapo / cult of boys / full publication
#9 Is there a transition (for good) in the way men who are androgynous models are looked at right now? As compared to the time you started.
Each year 10 new male models are showing up, all have nice facial features, slim bodies, long hair and are tall. Most of the time due to the fact that these guys are about 16 to 20 years old, their faces look more feminine when compared to 35 year old ones, the standard male look of which is much more easily understood by the masses.
Some time in 2008, in New York, I was such an 18 year old teenager from the "new faces" list of long-haired models, this look was presented as "edgy" or "rock'n'roll". That's why I don't think that the look of these guys has changed between now and then. What really changed are the stylists and model agents and their likes and labels. Now this look is called "androgynous".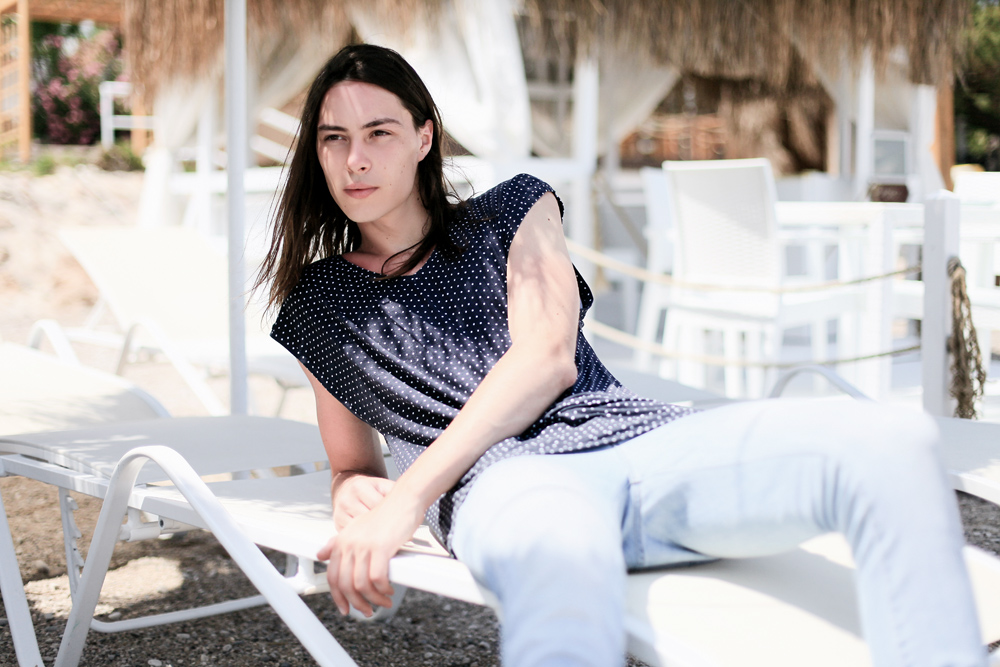 2015 © lirfons / easy come easy go #5 / full publication
#10 Do you think women who do androgynous modelling have more advantage over men who do the same?
You have to understand that «androgynous models», as it was 10 years ago, are the kind of models who are being called for castings of all of the shows and shoots. It essentially is a niche look, that most of the time does not fit the concept of the majority of the labels oriented to a more standard look of boys and girls. It is only logical that the amount of work for such models is much less for both male and female androgynous models.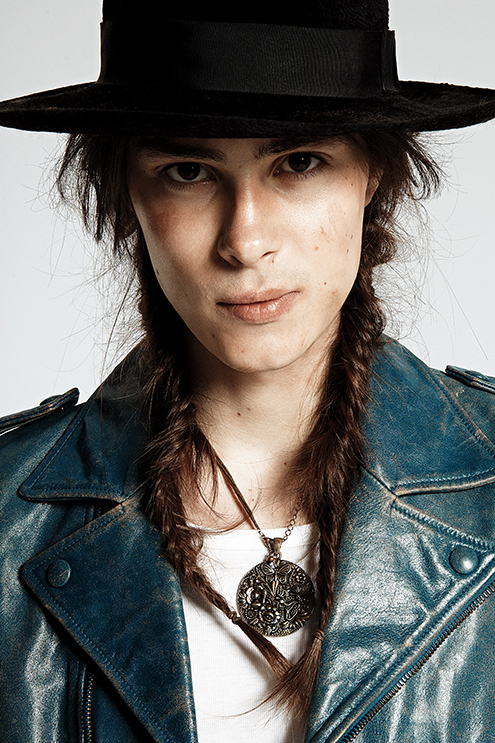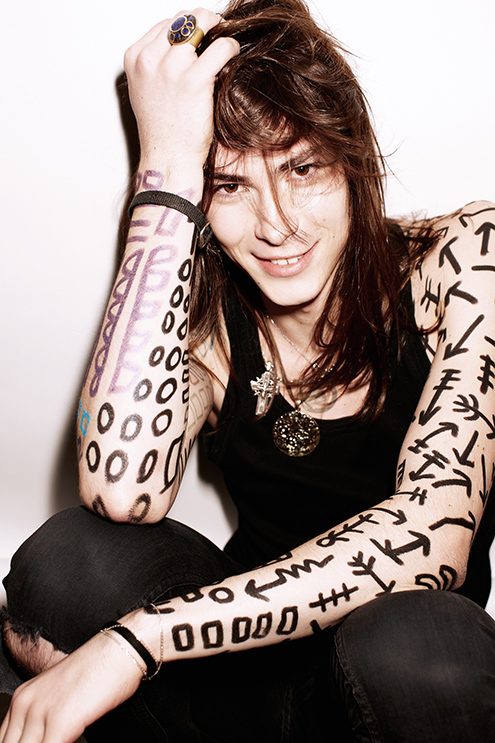 2011 © armen djerrahian / the renegades / full publication / 2012 © mark andrew / harder better faster stronger / full publication
#11 What are the common prejudices people in the fashion industry have held against you?
I would argue that there is no point in looking for any such prejudices in the giant wheel of an industry as a whole. In the business of modeling and fashion everything is very quick and simple, you either fit or don't. It is extremely uncommon to hear a why you weren't booked. In my case, the most often reason was that my look was considered to be too individual and personal, thus I was always standing out of the row of the other 20 chosen guys.
When one of my agent told me: "Michael, if you'll cut your hair slightly, it'll still be too long. This is your look and you can't run from it." Later I've worked 2 Paris seasons in a row with both extremely long and short hair, the funny thing was that nothing changed. I was still the long-haired guy that everybody remembered. And I, as before, quickly and simply either fit or didn't.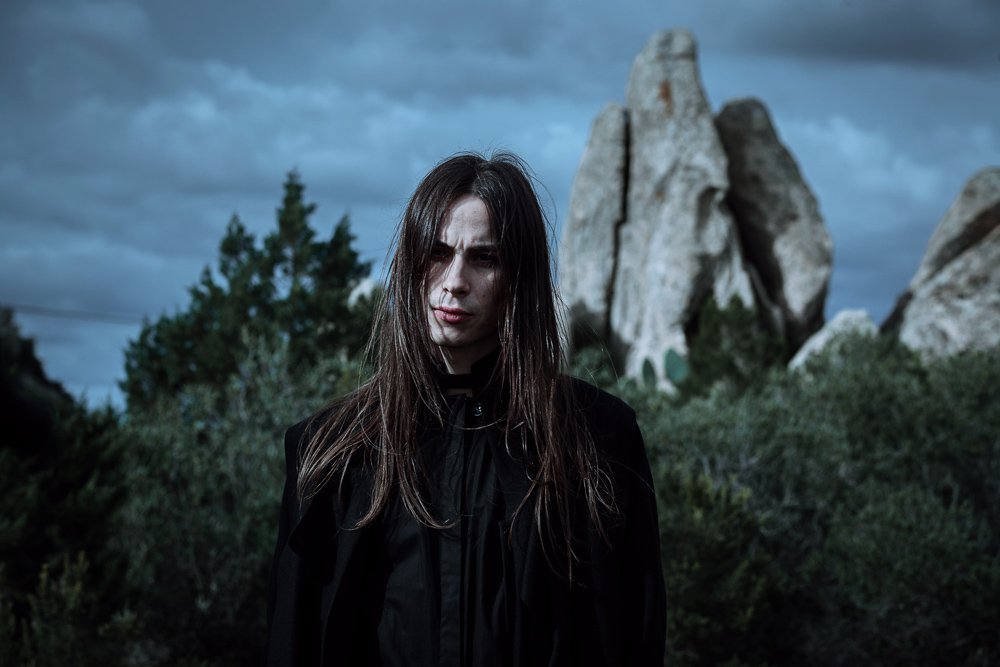 2017 © angelo mendula / cordelia the k. sisterhood / full publication
#12 Do you believe all men androgynous models are gay?
Throughout my life I learned one thing, it is useless and meaningless to search for stereotypes or group people by one or several criteria. This is yet another theme that would prove it. I can not believe or not believe in the above question, but I know that one of the lowest things people do is "get into someone's pants", talking about somebody's sexuality as if this would change someone or something. For me, someone's sexual orientation makes no difference, but right up to the point where it is being either forced upon me or it's the only thing one can hold on to in order to gain the attention of the crowd.
I would be honestly happy if in the 21st century people were interested in more intellectual topics, such as the work of Einstein, Hawking or other theories about our world and universe, about the negative impact of meat on our body and many others.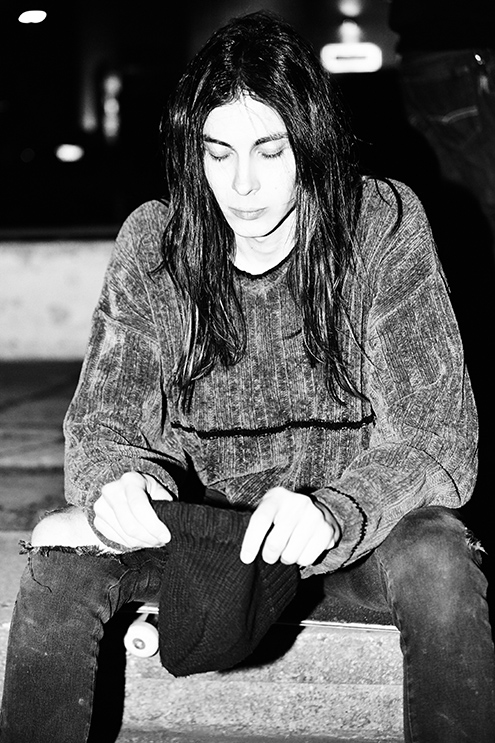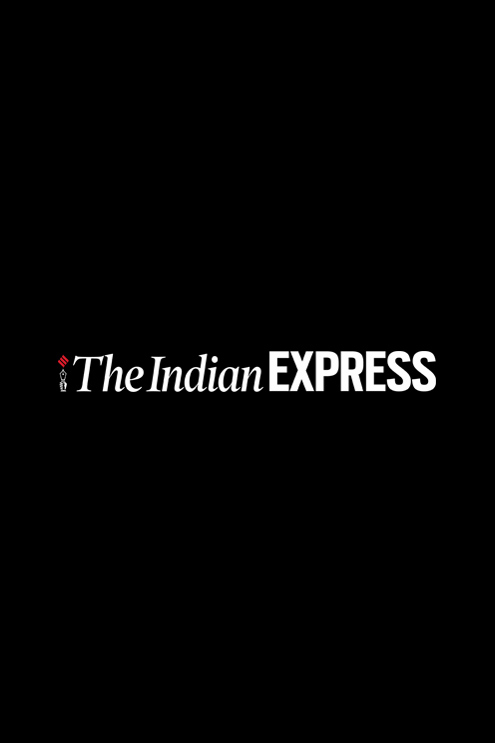 2017 © lirfons / passengers #2 / full publication
Credits
Photography : credited individually under each image
People : michael tintiuc
Editor : soumya mathew
Edition : indian express magazine / india
Release year : 2017