Face 2 Face / interview / Inkult magazine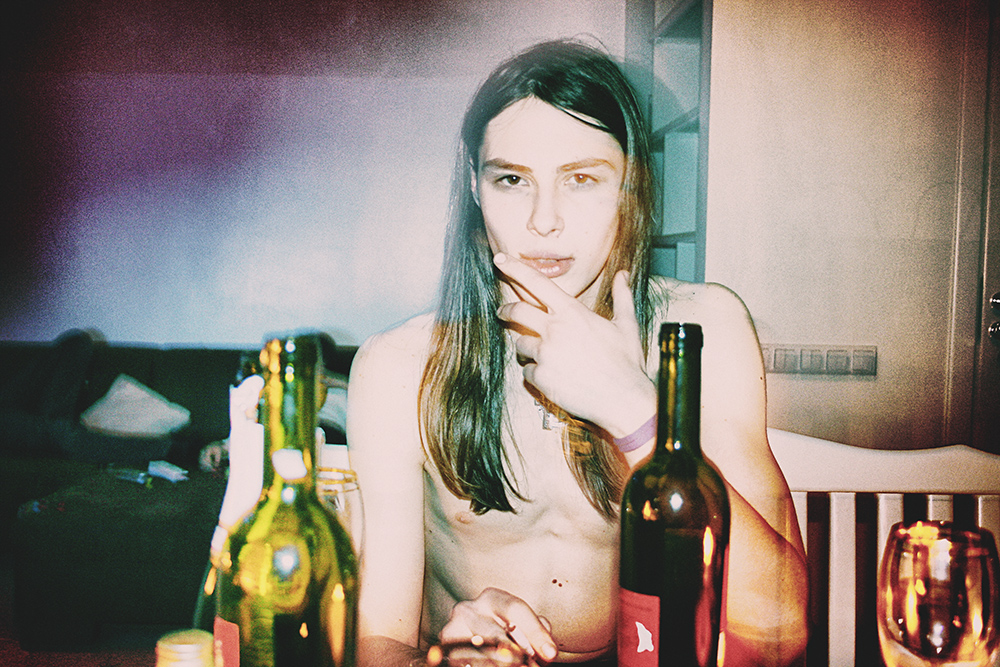 2008 © lirfons
#1 How does a guy from Moldova plunges into the world of modeling?
Well, pretty much like everybody else does. I feel myself very comfortable with modeling in general, I like it a lot and I enjoy doing it. It may be a little harder because I need visas to every country of the world. But then again it's a lot easier for me because I can freely communicate with people, without having a language barrier.
#2 Have you ever fantasized or thought about modeling?
I got sucked in quite quick, although I had 6 months at my disposal to dream of it, while I was in Moscow, 6 months of continuous castings and no bookings whatsoever gave me the chills, but I always knew that all I have to do is to start an international career and suddenly I got contacted by my future agent. I can't say that I wanted to become a model all of my life, since a little kid, in fact I never thought of myself as an attractive person and I can't say that I feel this way now. But since my early childhood I remember a feeling that everything's going to be fine, that there is some kind of a plan, a surprise waiting for me, I just have to be patient, a feeling of tranquility and certainty has always been with me and it helped me overcome any problems that I encountered. So when I left to Moscow I realized that this must be it, modeling fits perfectly and it's a great starting point for all of my plans and dreams.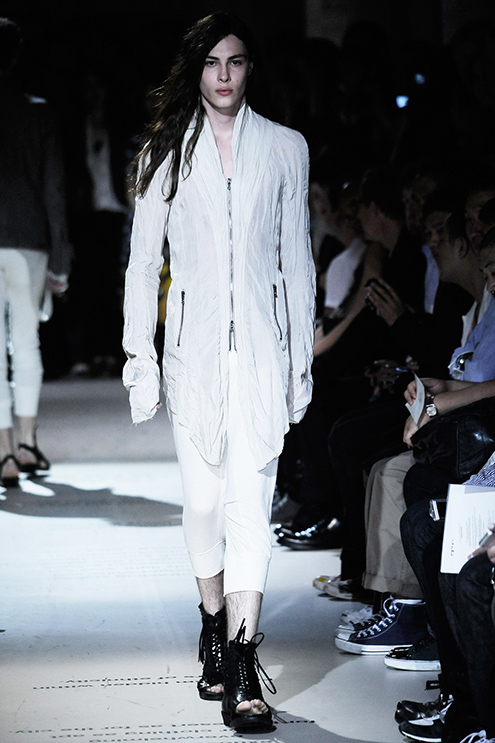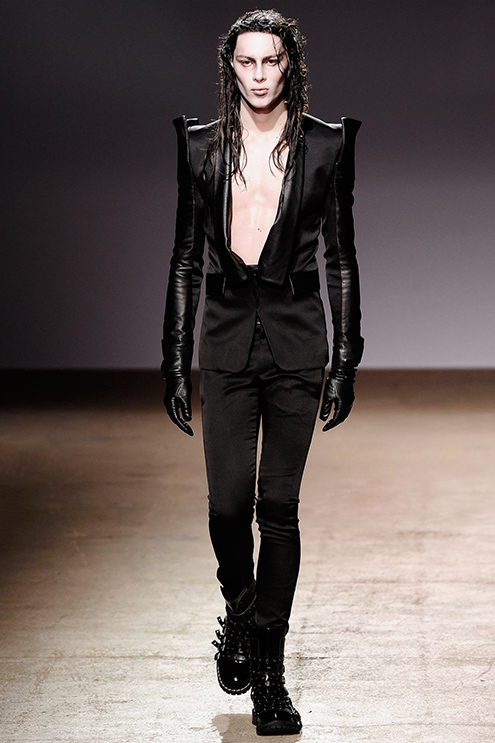 julius ss 2010 / gareth pugh fw 2009
#3 What other distractions Michael Tintiuc move in a typical day?
I can't think of something in particular, simply because everything I do is quite a bit more then just a plain distraction for me. Plus all of these "distractions" led me to this interview, if you know what I mean. I enjoy watching movies, old classics like Casablanca, Godfather etc. or movies that have something to say, that aren't just a bunch f expensive 3d effects. Movies that make you think, that's what I like.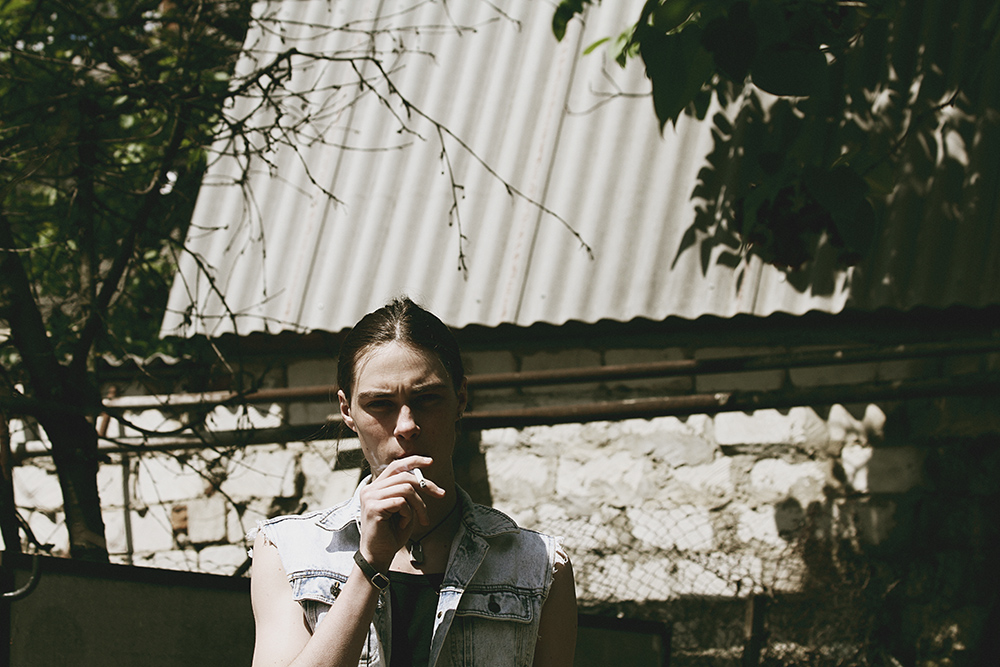 2010 © lirfons
#4 What was your job that you felt more satisfied and comfortable?
Everything I do at LIRFONS gives me a feeling of satisfaction that I simply cannot compare to anything else, but rather from that – the shoot that I had 2 weeks ago, it was for Steven Meisel and Italian Vogue, I was so excited and happy to be there. I admire his work as an artist and as a photographer, the way he communicates and shoots, the way everything is setup and how it works is something else, pure professionalism. It was such a great experience, so yeah, I can say that that shoot gave a feeling of satisfaction beyond any other shoots I had.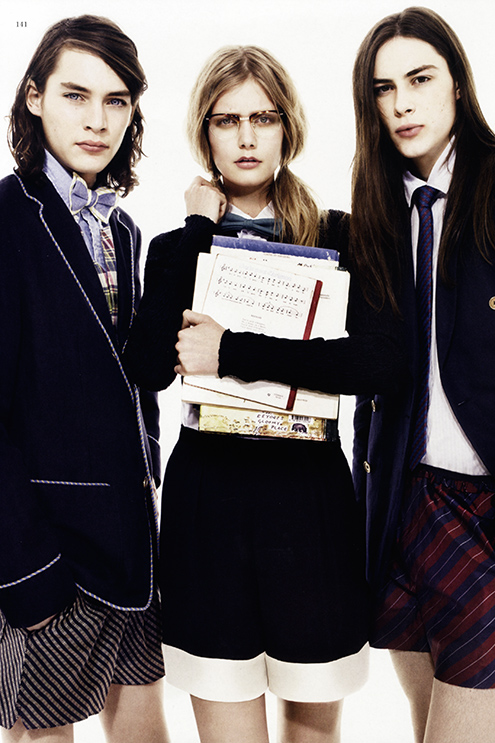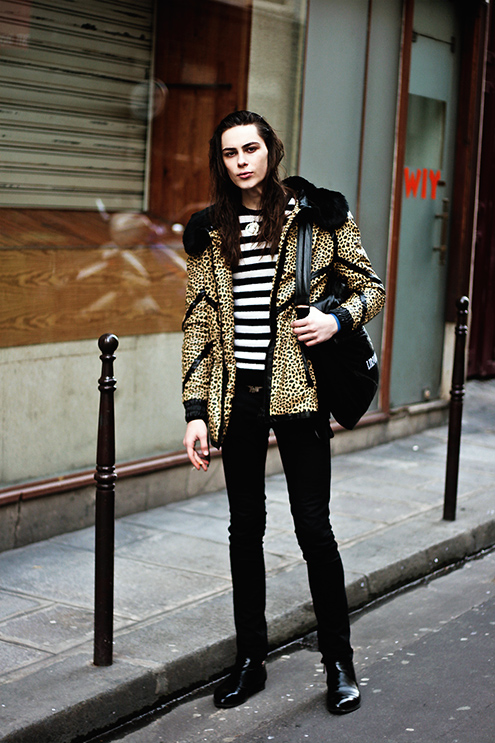 2010 © vogue hommes japan / kazuyuki Kumagai fw 2009 backstage
#5 How do you define yourself in three words?
Do it yourself.
#6 Would you be willing to cut your long hair, which both identifies you?
I always get to answer this question. No, I would never do it, I mean I would never wake up and grab a pair of scissors and cut it, no, never! But I am fully conscious of the business I'm in, especially that I plan on acting in the near future. So I guess it is a yes, I'm OK with cutting my hair shorter, but it depends on the job and photographer and the payment and a bunch of other options.
2010 © lirfons
#7 What song would you want to be listening right now?
"It would be so nice" by the Pink Floyd, one of their early singles. But I would be OK with any of their pieces.
#8 What does LIRFONS for you?
What do they do for me? Should I may be rephrase the question and ask what do I do for them? Just kidding! Well LIRFONS started well before I joined them, 3 to 4 years to be precise. They gave me a lot, for the past 5 years they gave me the life I have now, they gave me strength, they helped me realize my inner person, helped me understand myself, they are always by my side and I can't think of any moment when they weren't there for me. I can't imagine my life without LIRFONS. They are my soul mates, we're just a bunch of loners brought together. They gave me the kind of friendship I always needed and even beyond that.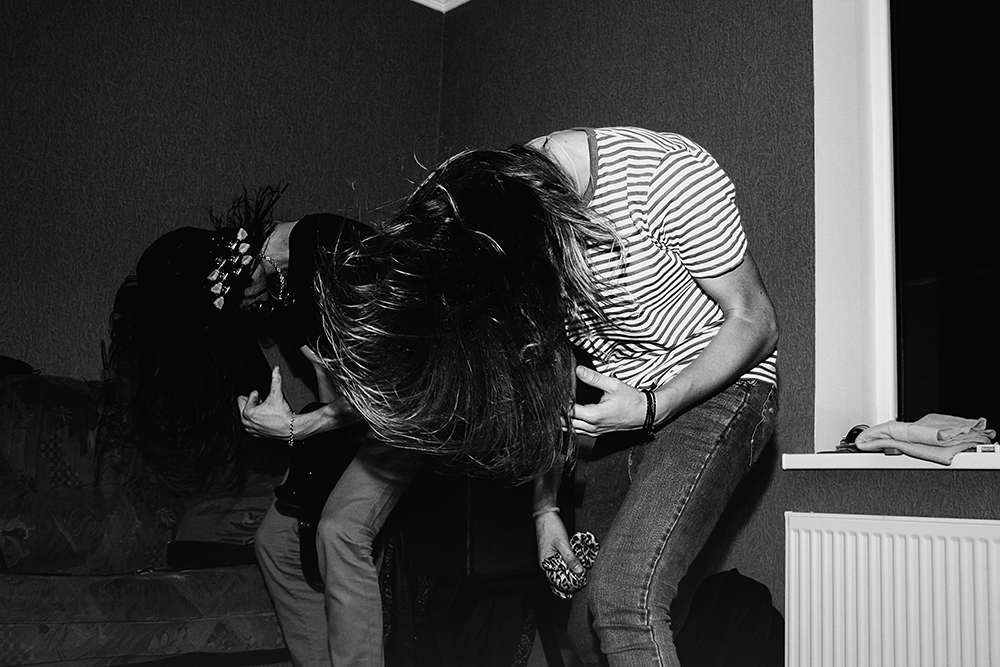 2010 © lirfons
#9 Have you thought about dedicating harder to design clothes or something related to the design and fashion?
Of course I did, that's what we're trying to do at LIRFONS. We're trying to come up with fresh design ideas for our clothes and website design, videos and photo shoots we produce. We are preparing to launch our own magazine in the near future, so that we could share our thoughts, point of view and things we like with the world. It would be so nice to help new photographers or designers and artists in general to get publicity and to let the world know of them and their creations.
#10 In this industry, there is the pressure of beauty and perfectionism How have you handled this issue?
It wasn't a problem for me. Nobody ever told me that I have to change something or that I should try harder at the agency. I am a perfectionist myself, so this issue fits perfectly with the kind of person I am. I don't really think that there's some kind of pressure nowadays, back in the 80's and 90's it was different, you had to be perfect, spotless to be a model, they were role models. Now everybody's a model.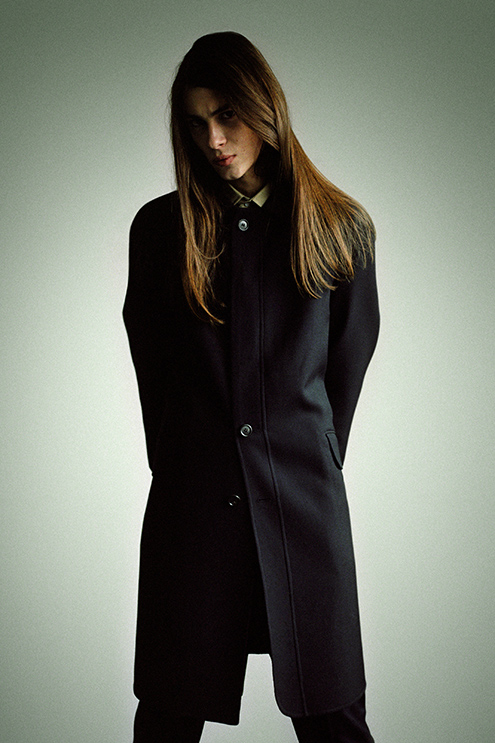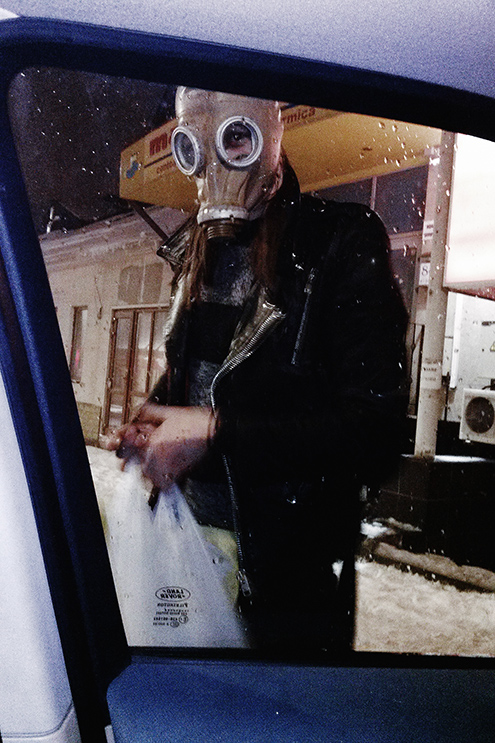 2010 © fhm magazine russia / 2016 © lirfons
#11 Who would you like to undertake a project or work with?
I would like to collaborate with Frey Mudd, as he is a designer himself, he does great things, jewelry especially. I've spent some time with him in NY and I think we could work great together. LIRFONS produced a shoot with him and it will come out quite soon. Later this story was named "Meanwhile Night Falls" and published in U Magazine / Brazil
#12 They talk about that modeling is usually vain, frivolous and sometimes cold, what do you think of this?
Well most of the time it is. Modeling for guys is a bit different, it's not as bad as woman's, that's where all the cold comes out. But I have to agree it is most of the time vain and cold, rarely you can meet a model that has something to say, has a strong personality or is open minded. It is a kind of a paradox as these people travel all over the world and are supposed to have a lot more life experience than other people. I guess it depends on the person, modeling can help you grow up faster or it can seize your development as a personality. You see, I've met quite an amount of models, both men and women, that act as if they're something else, as if the whole world is at their knees. I guess it happens to people when they have a little taste of fame at an early age, but then again it all depends on the person, his soul, his mind and what are his dreams. The industry is cold, vain and frivolous because of the lack of personality, truth and inner beauty.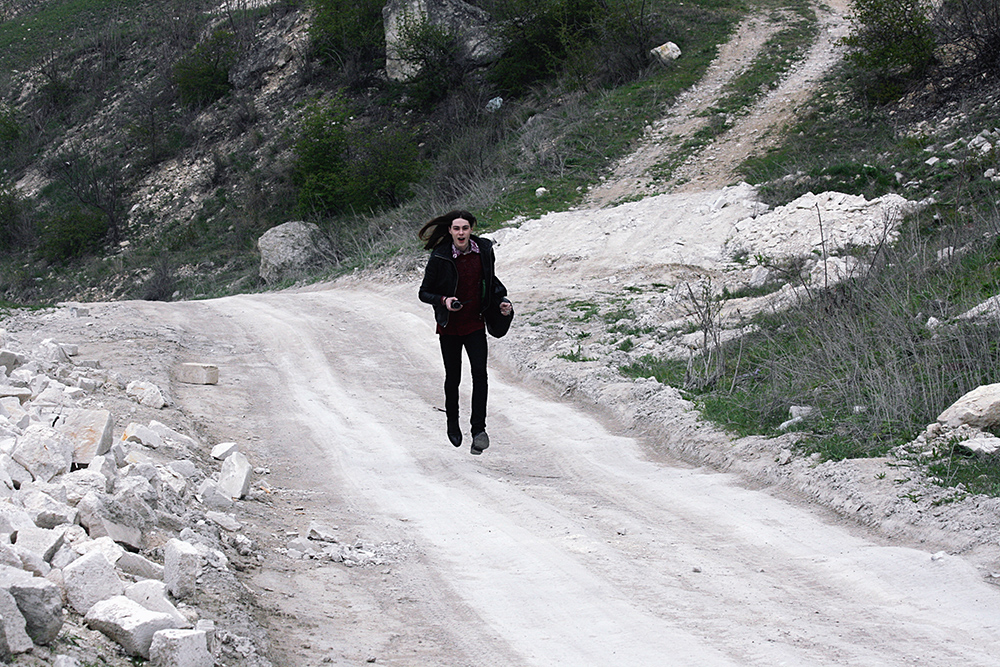 2010 © lirfons
#13 What hope for the future of Michael Tintiuc?
My only hope is that we continue doing what we do at LIRFONS. I want to constantly make it better, everything, it's not easy to design clothes, compose music and lyrics, shoot videos, lookbooks, campaigns, editorials, edit and retouch it all. I hope that we will continue producing great stuff and share it with the world and bring it to a different level. Of course I'd like to continue modeling and start acting. You will see a lot more from LIRFONS in the next months and especially in the near future. But besides that what I would really want is that the people would finally understand that the commercial side of art is dead. If you really want to do something you shouldn't do it for the money or fame or whatever the cause, just think of the people that created masterpieces hundreds of years ago and we still are astonished by them. I would like to find what the world of art has lost. The true and real beauty that even people without taste can enjoy. The beauty that brings peace, harmony and faith to a man's soul, to each and everyone of us. I want to see people enjoy art not because they were said so, but because it is indeed beautiful. The world became a cheap place, we'd like to bring it's value up.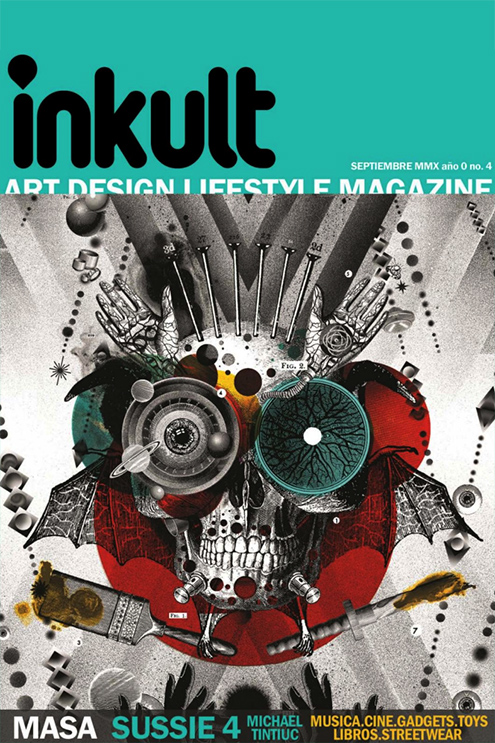 2009 © lirfons / 2010 © inkult magazine
Credits
Photography : credited individually under each image
Editor : rafiki sánchez bustillos
Full issue : #4
Edition : inkult magazine / mexico
Release year : 2010