One for all / interview / chvrch magazine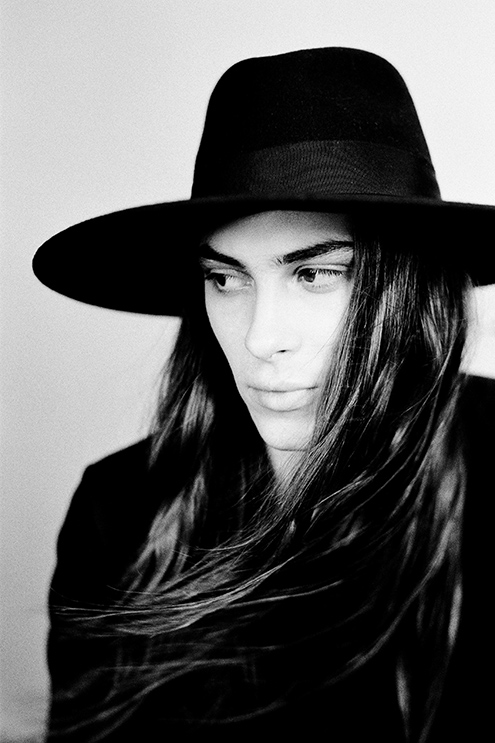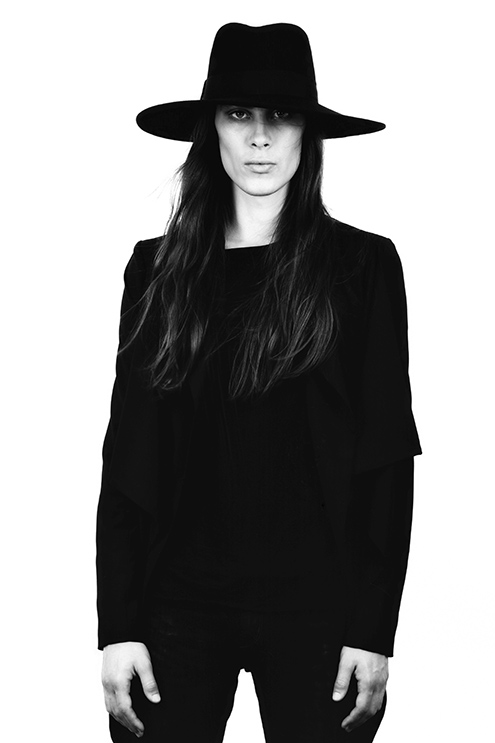 #1 You are originally from Moldova, how did you start modeling?
There is no fashion and/or model industry in Moldova, at least on an adequate level, that's why no one in their right mind, younger or my age, born and raised in Moldova would never even have a thought of trying himself as a model in this country.
It would be futile and unpromising, as for modeling to thrive, it is necessary for an entire industry of fashion to be established, importing and exporting in high volumes, serious clients and manufacturers that already have their brands setup, gained a certain level of exposure and are successfully developing their activities throughout the world as well as need beautiful and professional models to become the brand's face.
There is no such industry in Moldova, but there's a few who achieved an evident level. But unfortunately absolutely nothing depends on their success, because the standing of the local fashion is prescribed by those with a primitive and confined mindset rather than by those with a revolutionary and global one.
And those who did manage to make a name for themselves, have set their course and efforts on self-realization in various well developed countries, where there is no need to impose or artificially develop anyone and moreover raise the cultural level of a nation as a whole.
When I was 18, I looked upon the modeling industry only as a good starting point and a different way of getting invaluable experience, which would then help me understand all the ins and outs of the world of art. At that time I mostly devoted myself to skateboarding, friends and the 60's – 70's music and art scene of the US and Europe.
The main source of inspiration were my friends at LIRFONS. They made me believe in myself, they were the ones to shoot my first book and assured that I had all the chances of at least trying myself in modeling and maybe changing something in my life.
I left to Moscow, as at that time it was the closest megalopolis, where it made sense to try myself in something I was interested in. As the Scorpion's "Wind of Change" goes:
I follow the Moskva
Down to Gorky Park
Listening to the wind of change
An august summer night
#2 Where do you live most of the time?
It's quite difficult to give an unambiguous answer, everything changes with each passing year. You never know what lies ahead of you. Sometimes I can spend as much as 6 consecutive months back home in Moldova, during such times I able to devote most of my time to my own projects and the LIRFONS brand. At home I have more opportunities to abstract and disengage myself from the world itself and plunge into my own thoughts and ideas without the global or industrial mainstream having an impact on me. I can be closer to nature and farther from people and society.
However upon receiving offers from other countries I fly away for several days. Or it could be otherwise, stay not more than 2 weeks at home and the rest is spent in other countries realizing someone else's ideas.
Despite the fact that I had lived in various parts of the world with vastly different cultures I am yet to find a place to call "home". As home is where one would feel at place, a location you'd constantly desire to inhabit. Eventually the entirety of things become dull and boring – so is the nature of man. You get fed up with big cities as much as with the smaller ones.
Overall I am glad things are going the way they are and I consider myself blessed having the possibility to not stay too long in one place. The whole world is open to humankind and the entire planet can become its home.
#3 You had the opportunity to work with amazing photographers as Steven Meisel, for influential publications like Vogue Italia, V magazine, W, Numero, Dazed & Confused. Walk for reputed designers such as Rick Owens, Gareth Pugh, Damir Doma. Do you have any memorable moments?
Modeling, first of all, is constant traveling. One of the most memorable moments was my first visit to New York. I remember leaving the airport after an 8+ hour flight and suddenly found myself in an absolutely unfamiliar country, culture and surrounded by completely different people. In an instant it felt like all the postcards and movies had become alive and some kind of a subconscious dream came true.
It is evident that each moment is memorable in its way, as every new job is an extended observation of one's personal idea being realized, a part of which is you.
Every designer, photographer or stylist immerses you in their individual world that is unfamiliar to you.
To me it does not matter whether I collaborate with a novice author or a high-end professional with a world renown name, because only the final result is of consequence and the fact that all works filled with creativity, that possess harmony, beauty and a thorough approach to their scrupulous fulfillment at all times will leave nothing but the warmest and nicest impressions.
For instance, during the Steven Meisel's "Venus in Furs" shoot, I particularly remembered his peculiar approach to each shot's composition. He did not take thousands of shots in order to later on pick an appropriate one, but quite the opposite, contrary to usual, I observed an example of how important the initial work with models is. This is the way photographers worked in the era of film. More time was spent not on the process of the shoot itself but rather on finding the perfect posture, first for each model individually and afterward for the group as a whole, which ultimately played a significant role.
During my first trip to Tokyo I received an offer to shoot a video and photo campaign for a young designer clothing label. When deciding on location for filming they opted for an especially beautiful place – mount Fuji. I still haven't seen anything more gorgeous than the untouched nature, lake and blinding sun rays among the mountains.
When a shoot takes place in a non-standard studio and in order to get to the location you become a member of a small but nonetheless trip of some sort, a greater amount of new sensations are being remembered. Particularly for this shoot, on the lake's shore beside mount Fuji, the designers built decorations similar to a haven for a couple of hippies. This is where the majority of the shoot took place.
I can confidently say that working in the field of art and fashion provides greater opportunities of having uncommon and exciting memories than other fields of occupation, provided that it's truly interesting to you.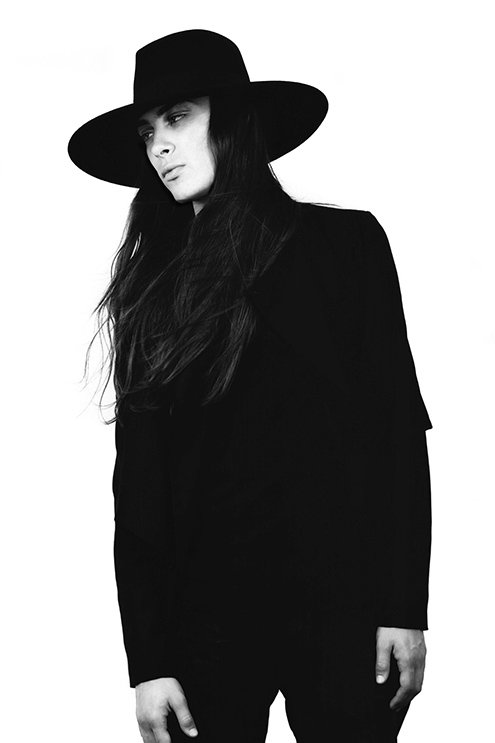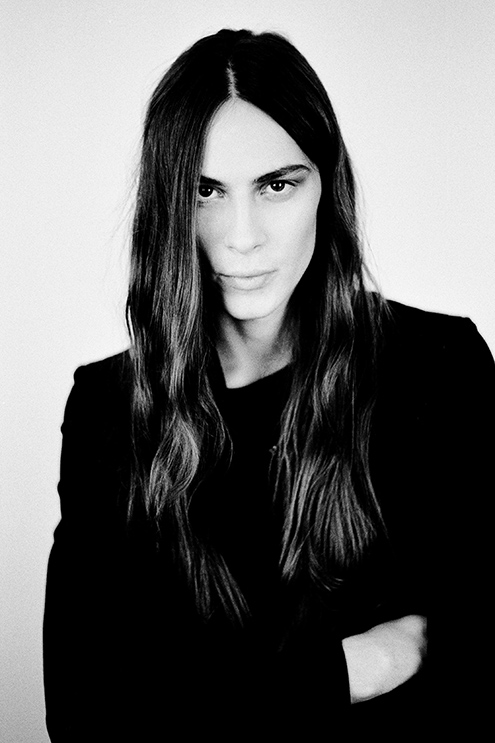 #4 What do you like the most about modeling?
First and foremost it's the rate at which the surrounding decorations are changed. The possibility of meeting interesting to me people, possessing a vigorous personality and passionate about the world of art. For someone who had found himself in the field of creativity, modeling is mainly substantial experience, as you see how numerous authors carry out their own projects and ideas.
Modeling from within is, in the first place, the exchange of constantly changing information and news which most importantly is not local but global, as you regularly meet people from different parts of the world.
But then again, everything and always depends on the person, we all might have the same opportunities, but only some will actually take advantage of them and transform their experience into something bigger, something of their own, while others will invest years of their life and then choose to work in retail or become a bank employee, each case is incredibly individual.
I consider movement about the planet and traveling as a whole to be a sort of engine for your development and adaptation to new cultures, languages and people. Due to all of this – your conscious grows as you are presented with the chance to comprehend, in the most literal sense, the phrase: "Cognition comes through comparison".
There are countless pros and we could carry on for a good while, nonetheless there are cons as well.
The most mundane of all are the castings, especially when they take place at inappropriate places, without any possibility to take a seat or have a cup of water while waiting for several hours in line shoulder to shoulder with several dozen of other people. The expression of culture and hospitality varies from country to country but I believe that civilized people should have a basic understanding of how to demonstrate mutual respect, in this case between models and clients.
Regrettably our society lacks humanity quite often, the manifestation of which must be present in communication with each person, regardless of their social status or the size of their bank account.
#5 Have you ever considered acting?
More likely than not. At this moment it is one of my main goals to the realization of which I aspire greatly. For me it is a long journey. I have not yet been given a chance to devote all of my time to this goal. I am not the kind of person that leaves work half way through, as they say: "Don't start what you can't finish". To me acting is one of my interests that I would not only like to try myself in, but to also fully realize. I don't wear masks throughout my everyday life, yet it isn't difficult for me to go in and out of character. I think it is much more appropriate for acting rather than for real life.
#6 After many years working in the fashion industry as a model you decide to start your own label?
Perhaps it would've been a logical plot, but everything turned out differently.
If you view LIRFONS as a word defining the activity of people brought together by a common idea then you can say that it had been founded much earlier than I started modeling. The name itself is more than 10 years old. Officially the brand exists as a company since 2010. Until that time we designated LIRFONS for ourselves as a design group the essence of which is the realization of collective creativity, unity of diverse people inspired by the music and art scenes of the 60's and the 70's America and Europe.
In 2009, after a long search for our personal style and visual form in which we would like to accomplish our ideas, we approached with great detail the definition of our concept of a clothing label and creation of our first collection.
#7 What does the word LIRFONS mean?
LIRFONS is an abbreviation the meaning of which is only known to us.
As Bob Dylan sang: "My name it is nothing, my age it means less". The meaning of the word itself is trivial same as the message is important and not the messenger – it's more than a label, it's a way of thinking, comprehending reality – it's our life.
LIRFONS promotes love for handmade garments of limited edition, which are inspired by the music of the 60's – 70's. Love for clothes and their details that most clearly convey the person's individuality. Besides clothing we also do styling, photography, web design and branding, shoot video & photo presentations for our collections etc.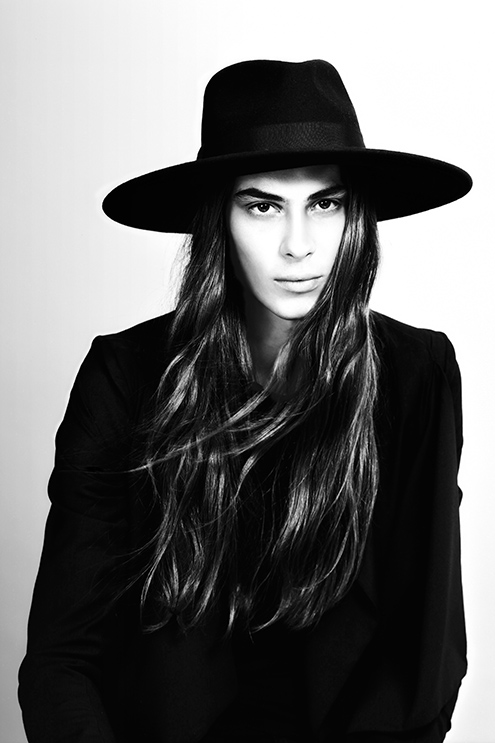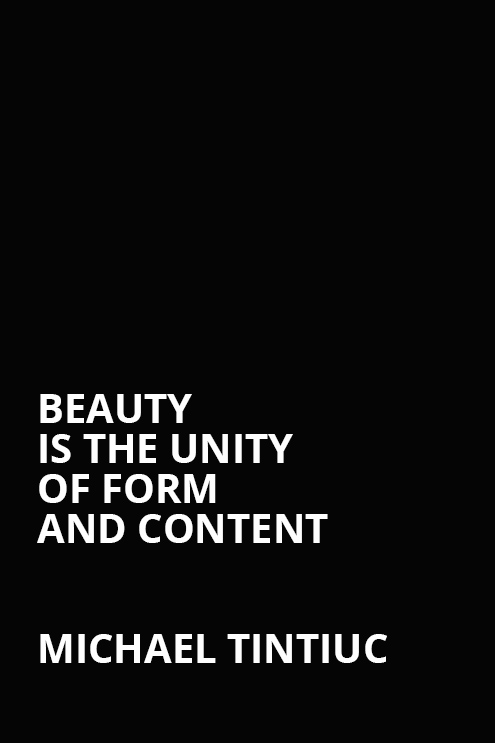 #8 Your website says "All you think and all you see is just your own way of comprehending reality" is it your philosophy?
This phrase not only communicates the brand's philosophy but the designers' attitude to life in general. The essence of the expression points out the human differences in comprehending the world surrounding us. This variance proves the uselessness of arguing and persuasion of anyone in anything. Each and everyone comes to their truth and understanding of what is decent and what is not on their own. The perception and view on style, harmony of composition, form and color is often individual and you can say that it is a miracle when you are found by people who completely or at least partially share your outlook.
We had and always will criticize such a humane quality as talking behind someone's back. You know, people like to make stories up, especially in regard to those whom they know very little about. Once, a friend had shared with us several conversations that had been discussed by people absolutely unrelated and unacquainted with us. To which we gave a definite answer that sounded as follows: "We're not saying that we're different, we're not saying that we're like everybody else – all they think, see and say is just their own comprehension of reality." Afterward portions of our answer had become a philosophy of some sorts, if you can call it that way.
#9 Can you tell us more about LIRFONS sisters?
The LIRFONS sisters are the creators and founders of LIRFONS, I think if that doesn't say all, it says plenty.
They, same as I, were born and raised in Moldova. Personally for me, they are first and foremost those who inspired me to believe in myself and that everything is possible in this life. That it's important to not only want, but to also be sincere about your dreams. Every new day to work on yourself and do everything and more in order for destiny to bring you to what you had planned earlier, even if nobody around believes.
I think it would be fairer to quote what they said about themselves:
"We were born in the times of globalization when with the help of such a powerful tool like mass media, born in a small distant country, gave us a brilliant chance to evolve and be interested in all that was and is out there in the world, without having to restrict the scope of our interests by the culture and our country's level of development. As a geographical spot – Moldova is incredibly beautiful and we consider ourselves blessed that from a very early age we were taken away from society and the city into our own house. Were everyday we were surrounded by untouched nature, wind, birds communication with various pets and much more open and good people. Most likely it was the vicinity to nature that had given us this personal point of view on the world around.
Throughout the conscious childhood our inner world and imagination was formed by music and painting which we studied since the age of 4. From an early age we knew exactly what we wanted to do and as we grew came the understanding that there is nothing worse than unfulfilled ideas and unaccomplished goals that had once been set.
There are 2 main phrases that represent our principles and priorities in life:
1. By Omar Khayyam – You better starve, than eat whatever. And better be alone, than with whoever.
2. By Leonardo da Vinci – "There are three classes of people: those who see. Those who see when they are shown. Those who do not see.
We'd like to be the ones who see and show to those who can not."
#10 How do you see your customers? Who are they?
We're not trying to impress upon our customers the idea that they survive without our clothes. We're not saying that only in our clothes will they ever look particularly fashionable. In our opinion the clothes from LIRFONS are more related with music rather than fashion. In our understanding, fashion and style are two completely different directions.
At the moment our clients are those people who appreciate and consider highly important the fact of limited edition, quality, presence of handmade and author work all of which contain the designers' personal time, vision of ideas, thoughts and surroundings. These are the people with a common wave of inspiration in life, music and fine arts in various fields.
We advocate for conscious choice of our clients, that is not based on the public opinion and following of diverse mainstreams, but on personal taste, conscious understanding of their own style and ability to correctly stress their inner content and individuality, through properly selected clothes and accessories that form a certain visual identity.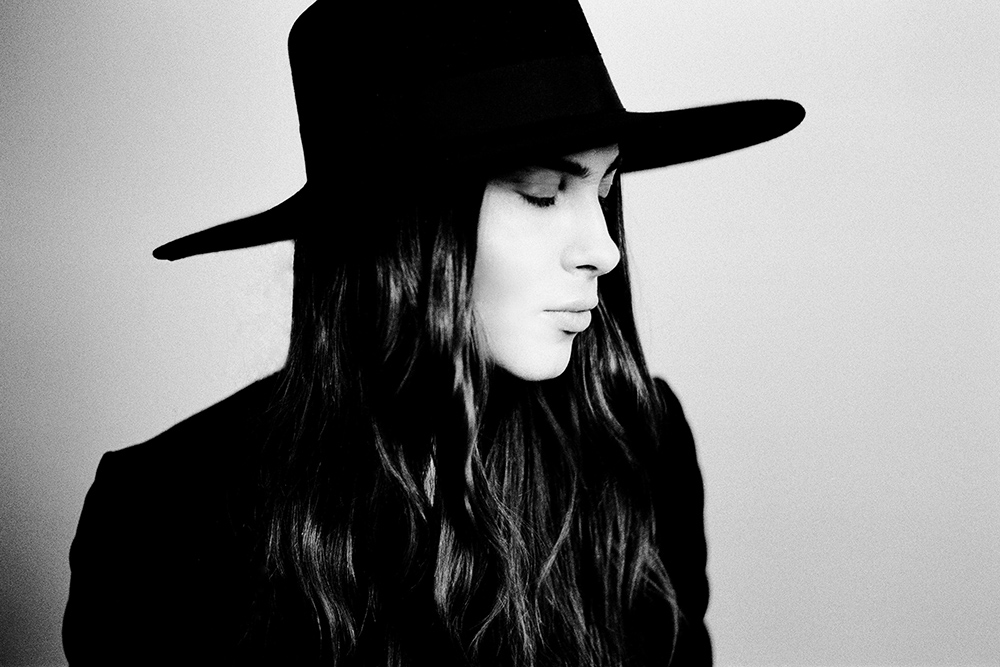 #11 What inspires you as designers?
Since I am only one of the three designers I am going to address this question to the group as a whole.
We are inspired by history, especially by the middle ages. We enjoy the painters of the renaissance era, the works of the genius that was Leonardo da Vinci and Salvador Dali. But the main source of inspiration is nonetheless music. Besides classical music we prefer the age of the 60's – 70's rock music. In particular Psychedelic rock, Garage rock and Rock'n'Roll. We are influenced by such musicians and poets as Syd Barrett, Roger Waters, David Gilmour, Jimi Hendrix, Jim Morrison, Bob Dylan, John Lennon, Ritchie Blackmore, Ian Gillan and Donovan.
Other than music we had also gained enormous amounts of inspiration from surf and skateboard cultures. Plunging into the world of your inspirations any author finds himself in a certain state of soul in which every waking day influences you because the most important in it is your inner world.
#12 Can you tell us more about your creating process? Are you starting with the fabric, a mood-board?
The key of course is the idea. All that can be called sincere, that comes from the depths of your soul always appears in the head by itself and not by artificial extrusion of something exceptional. There are no other known great motivators of ideas as the genuine human lust to achieve the realization of what you see in your mind.
After the discussion of the focal images we advance to defining a much clearer concept, from where we decide on a particular color gamma, silhouette, fabrics, accompanying decor, photo and video presentations.
It is possible to say that our main mood-board is a collective of personal ideas which came as a result of things that for this or any other reason are inspirational for us.
And then, it's all up to enthusiasm and desire to achieve an accurate visual representation.
#13 What is your definition of beauty?
To me beauty, as a rule, is purity and harmony of the inner and outer worlds. They say that there aren't unattractive people only different tastes, however I hold the opinion that there is a thin line at the sight of which virtually anybody understands that before him is true beauty, everything else is simply individual and visual distortion of various authors.
There are people that for a set amount of reasons are only capable of perception of beauty yet not able to convey it and because of that, to great regret, they choose to stick with the propaganda of distortion and ugliness, hiding their personal and spiritual emptiness in it.
The soul and inner world of each of us depicts our body. In my understanding, true beauty ca not be strictly external or only spiritual, because when you come to understand that one or the other is missing, the overall harmony of the image collapses and loses the power of its conviction.

Beauty – is the unity of form and content.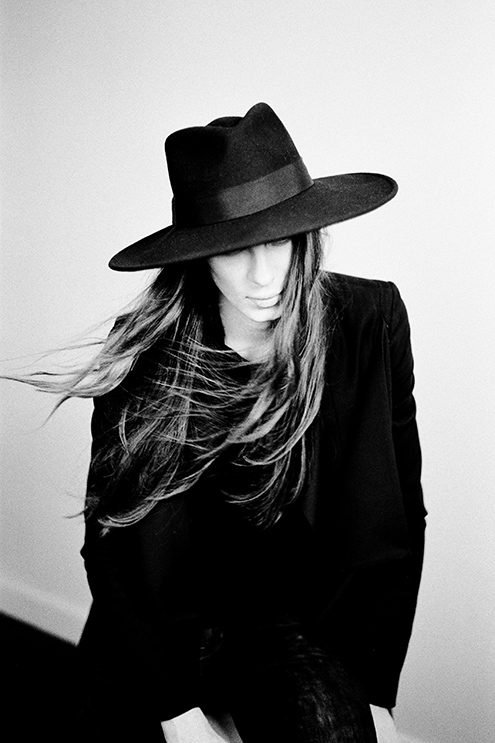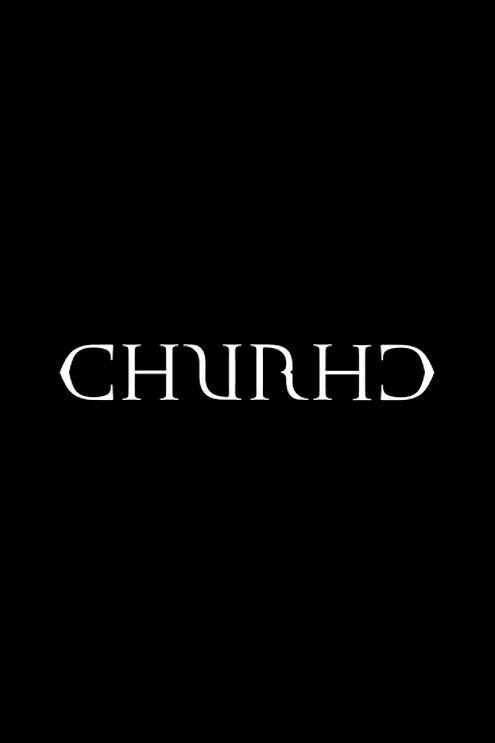 Credits
Photography : berthemy kemler
Hair: takanori yoshizato
Makeup: asami kawai
People : michael tintiuc, lirfons sisters
Editor : mathieu berthemy
Edition : chvrch magazine / paris
Release year : 2014