To the depths of the last reserve / Cedric Jacquemyn
It was a heated summer of 2014 spent in Paris. That season Michael Tintiuc was chosen as a face of the new collection called " To the depths of the last reserve " made by a Belgian designer - Cedric Jacquemyn. This collection included a lookbook and video presentation.
Illustrating his interest in the contradictory forces of disappearance and preservation, Cedric Jacquemyn's collection references the uncontacted tribes of the Amazon, particularly the ones around the Rondônia region of Brazil. Ignoring the standardized discourse of globalization and remaining untouched by its ruthless logics, these tribes are nevertheless threatened by industries and deforestation, becoming extinct and bound to wither away.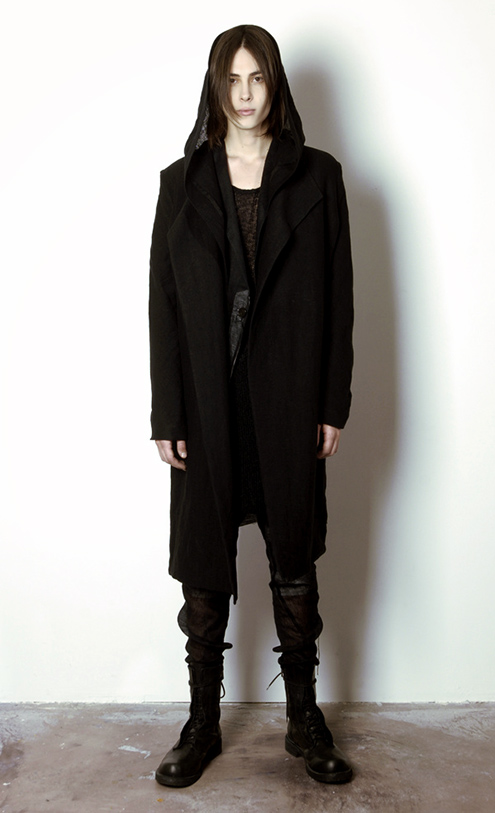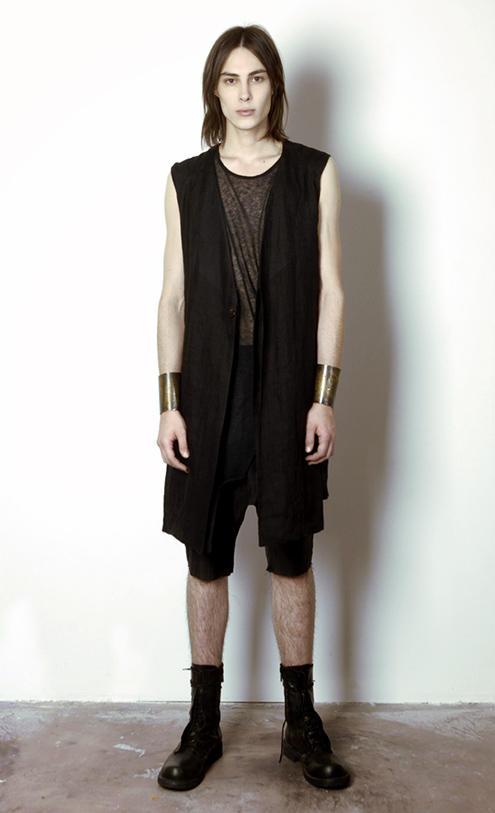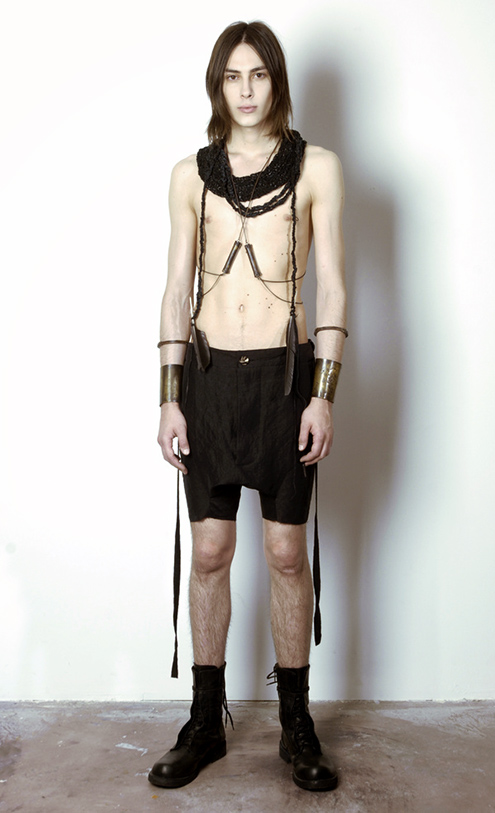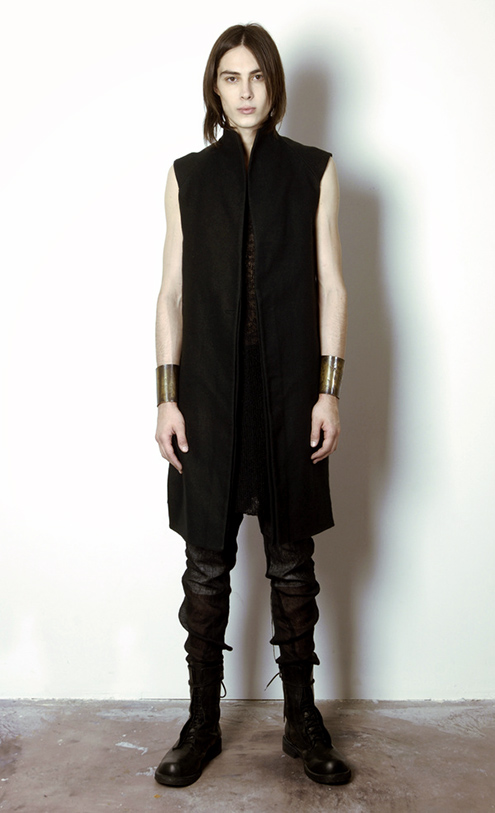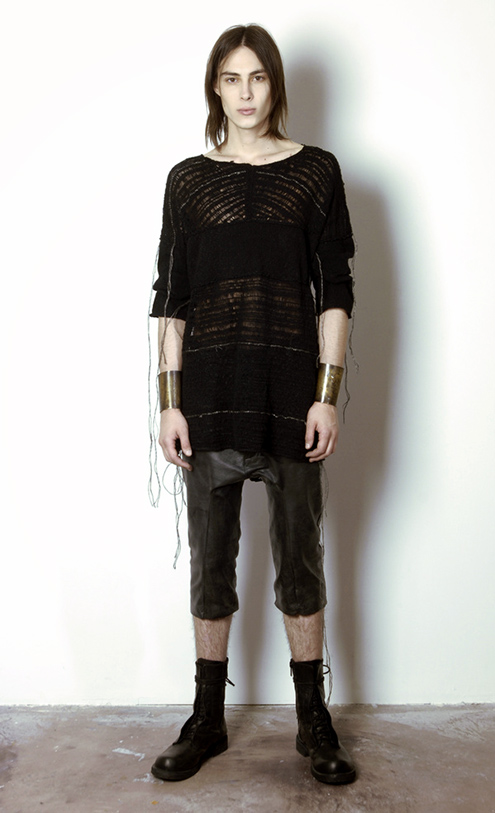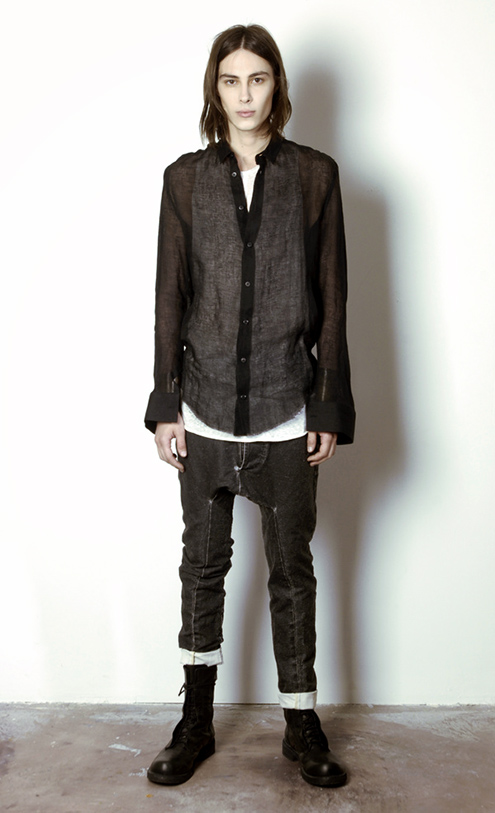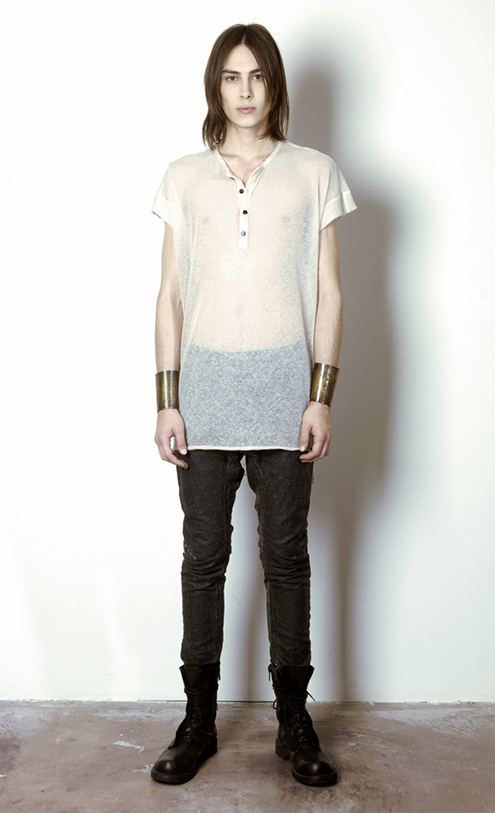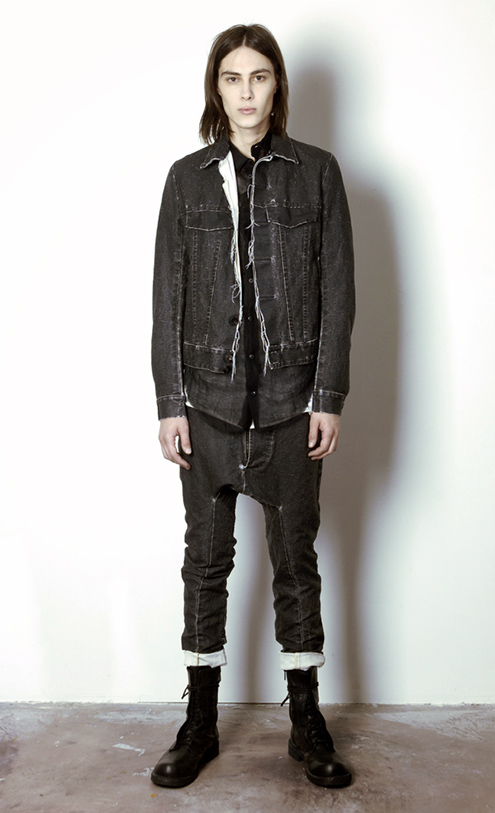 One of the 2010 alumni of the Royal Antwerp Academy, fashion designer Cedric Jacquemyn has developed his darkly romantic menswear aesthetic into a ready-to-wear business. Launching his eponymous label during FW11 Paris mensweek.
Cedric's work is defined by a sensitive touch - sculpting natural fibres into slim, flowing garments imbued with historical, ethnic and mythical significance. Carrying on a continuing artistic dialogue with the photographer Yves de Brabander, who's lens captures the brand's visual identity in arresting natural and manmade landscapes.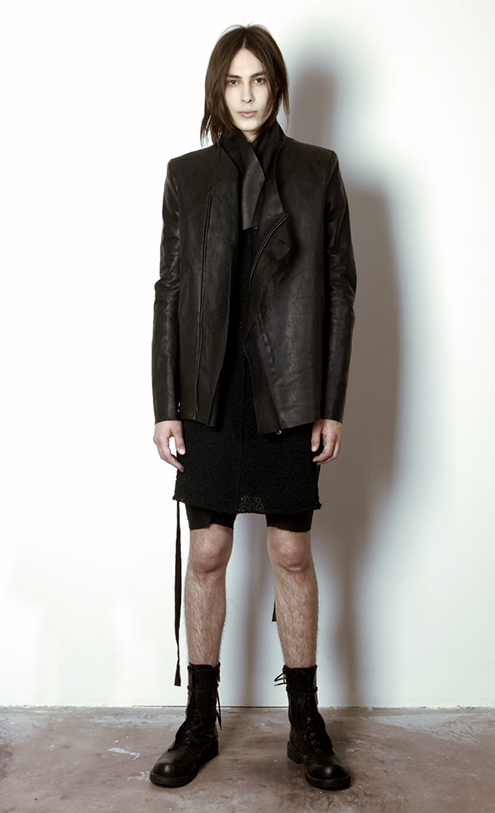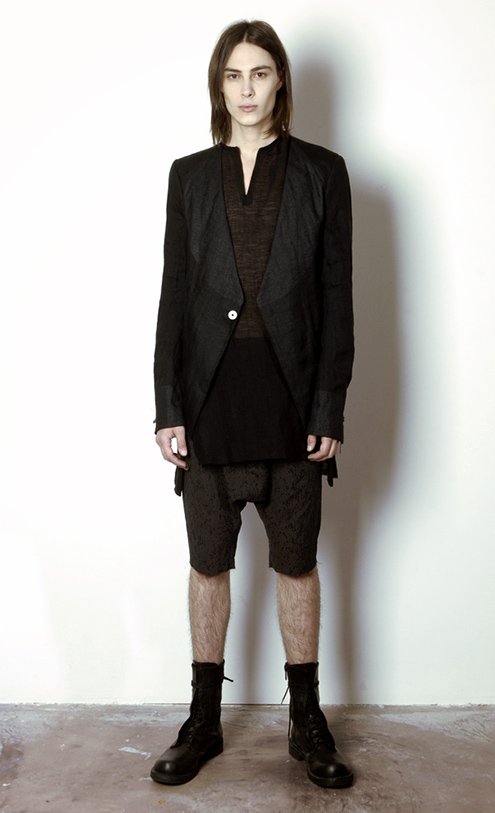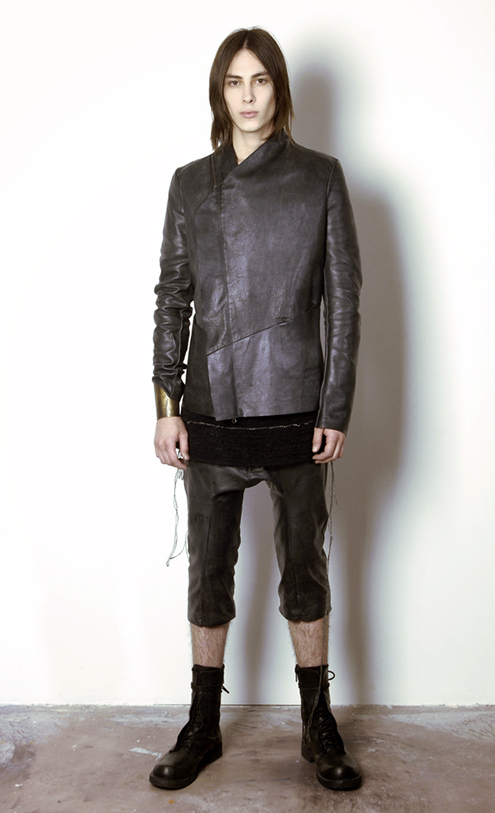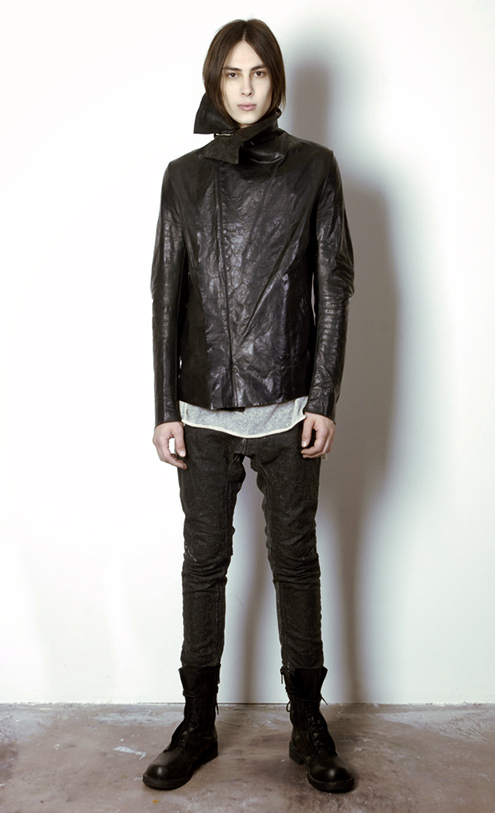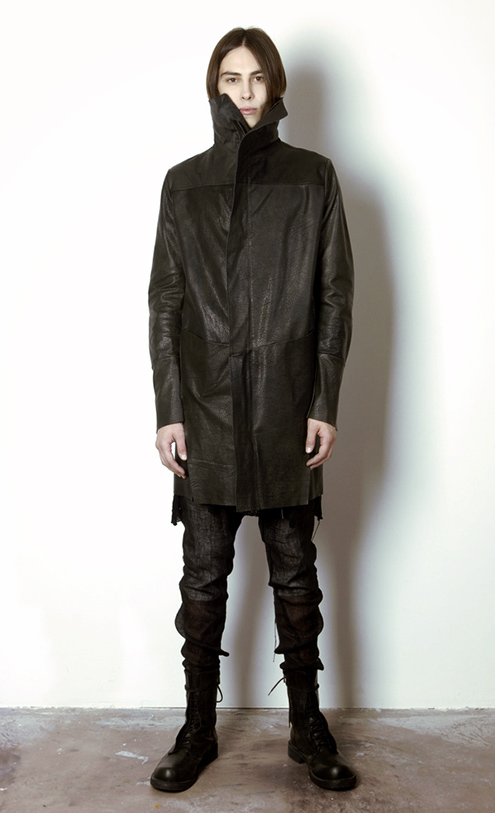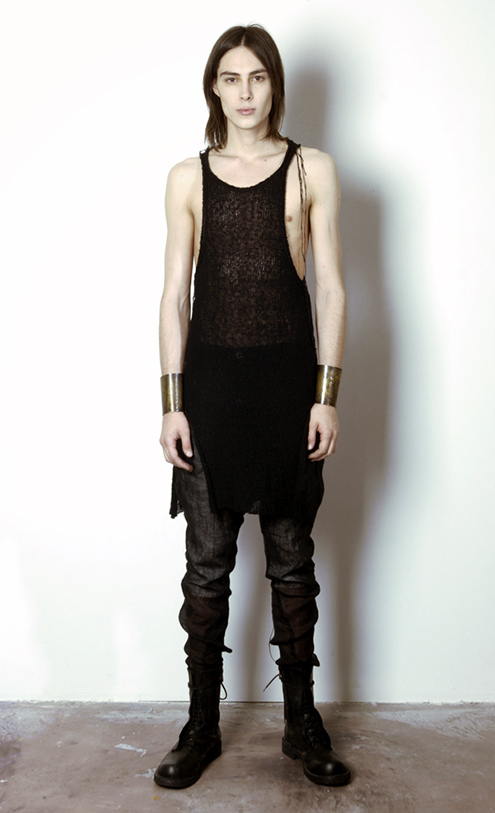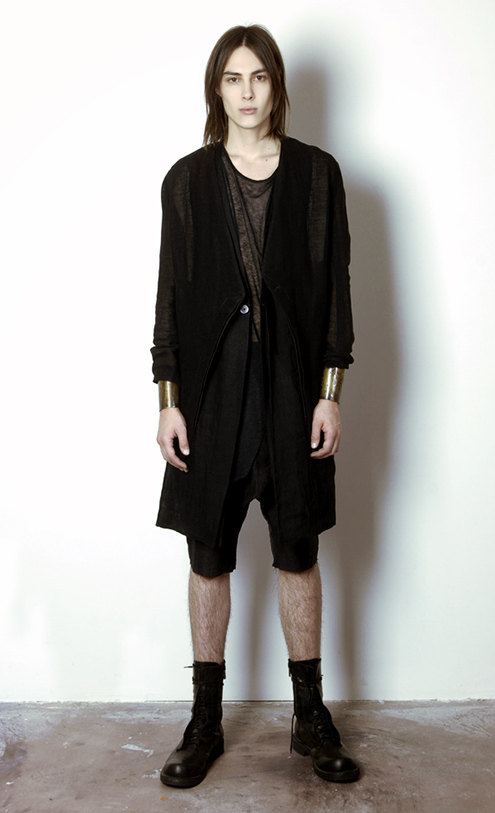 Showing off his skills as a sartorial tailor, Cedric Jacquemyn's collection starts at the root of cloth and construction; by taking perfect cuts with great fabrics and combining these into meticulous fits.
Long, architectural silhouettes are a dominant force and are paired with leather boots. Each layer is pulled back and provides the eye to view something new and interesting. It is the beautiful and delicate balance of knitwear and leather that makes Jacquemyn's collection shine.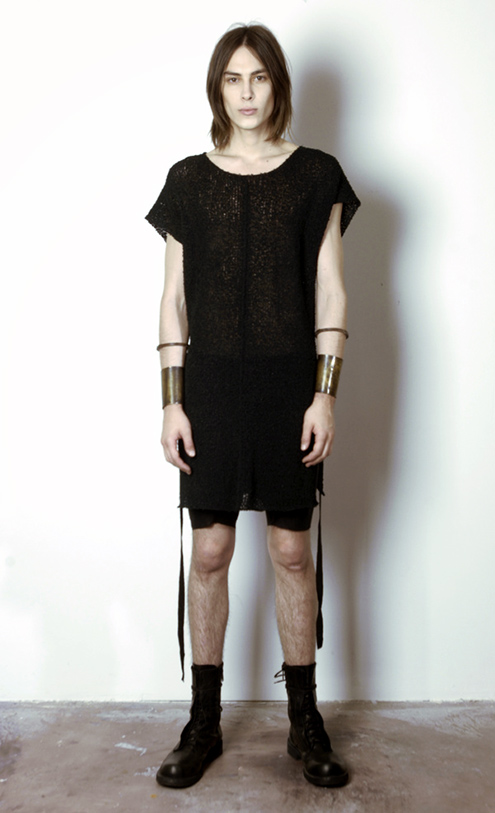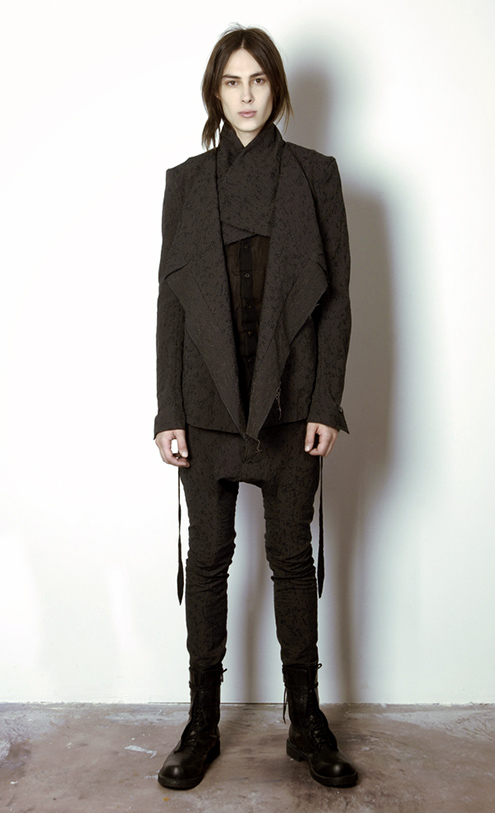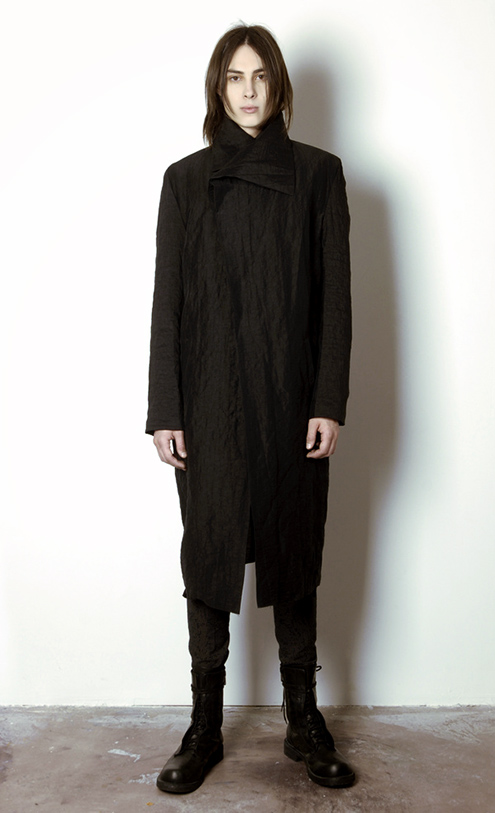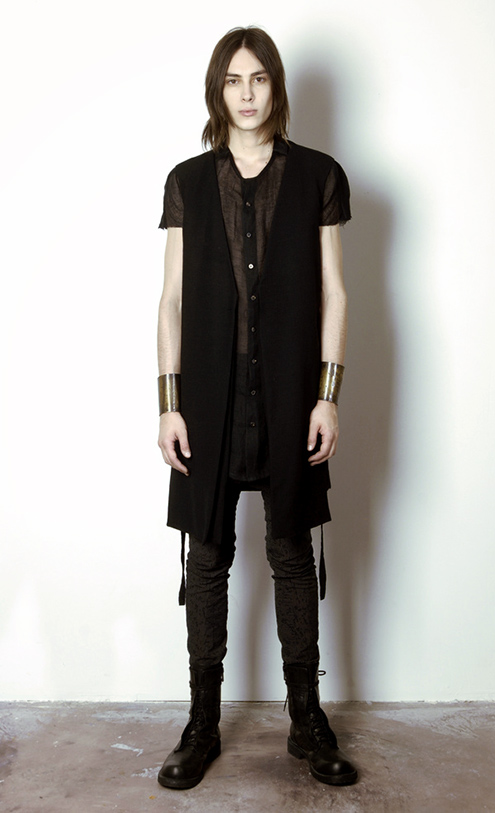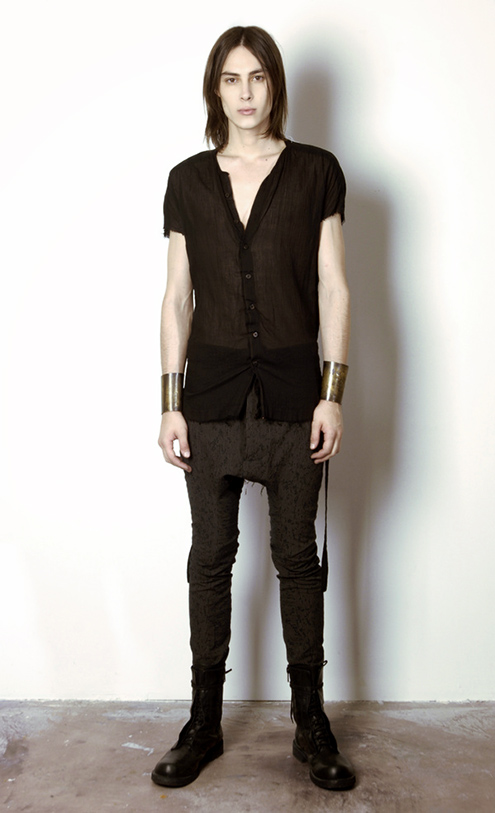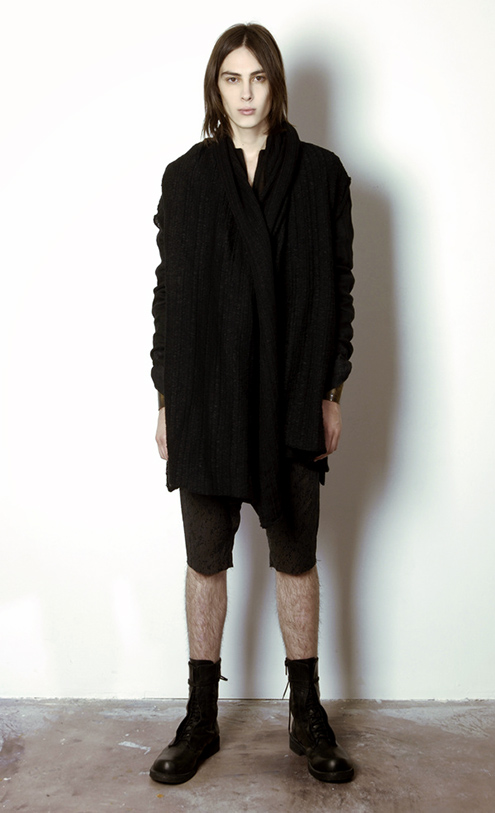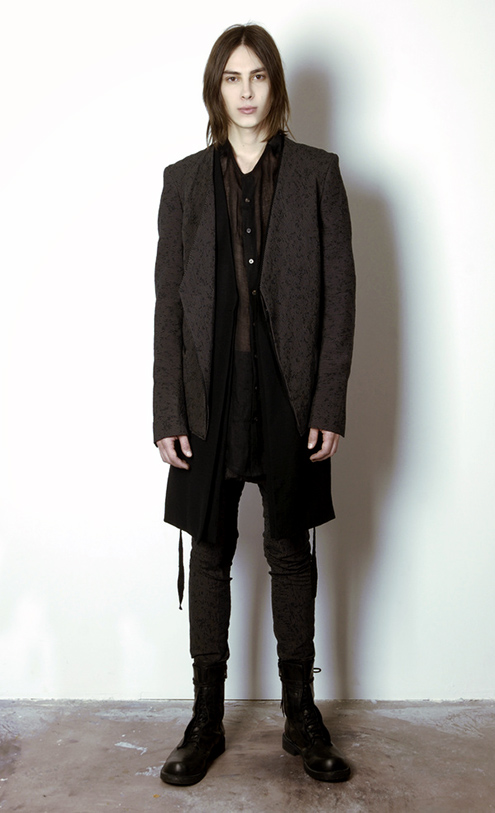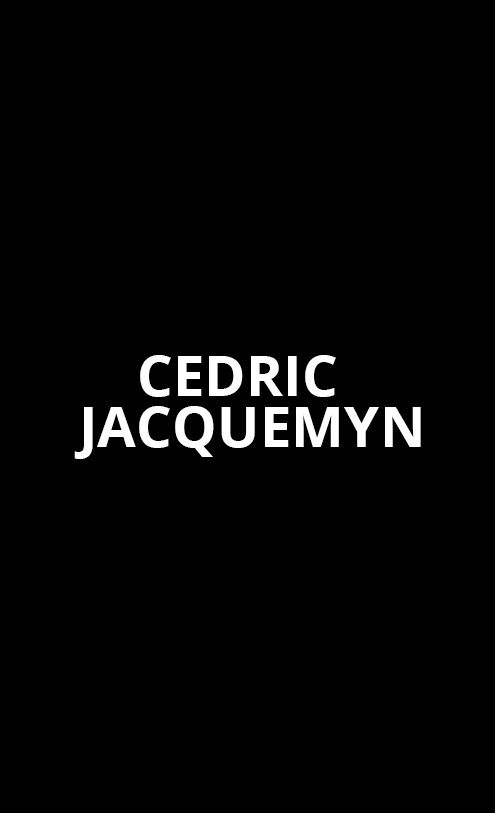 Credits
Photography / direction : yves de brabander
Styling / clothes : cedric jacquemyn
Hair / makeup : tania monterosso
Model : michael tintiuc
Music : gradient II by function, ostgut ton 2013
Source : cedricjacquemyn
Release year : 2014